Hello and welcome!
Last Friday, we had one of our regular cabinet meetings, which is a gathering with the heads of the departments of the Archdiocese of Boston to discuss the affairs of the archdiocese. Just as I do with other groups of consultors such as the Archdiocesan Pastoral Council, the Archdiocesan Finance Council, and the Presbyteral Council, we meet periodically to discuss pastoral challenges in the archdiocese, as well as our own programs and plans.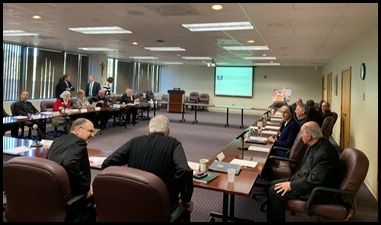 We are very blessed to have very competent and talented people in our cabinet who bring valuable ideas and suggestions to our meetings. These meetings also help to keep the various departments informed of what other offices and departments within the archdiocese are doing.
---
Also on Friday, I was visited by Capuchin Bishop Joaquim Ferreira Lopes, who recently retired as the Bishop of Viana, a small diocese in Angola. He is a very interesting man whom I had met in the past at gatherings of Capuchin bishops, but this was his first visit to the States.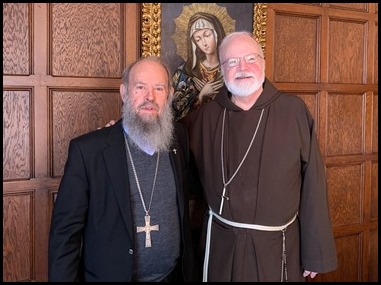 The bishop has a very interesting story. When he was a brother, before he was ordained a priest, he was sent to Angola as a missionary. He was ordained a priest there at a time that was very challenging — they had been through two wars sparked by the revolution in Portugal and then the Civil War in Angola between Marxist forces and their opposition. He spent his whole life in the missions and was eventually made a bishop.
Then, he was sent to found a diocese where there was practically nothing in the way of structure. He was aided by a group of Portuguese immigrants living in Bermuda who gave him extraordinary financial help to establish the diocese. He said he always wanted to visit these people and thank them personally. Well, many of these Portuguese have since relocated to Massachusetts and Rhode Island so, after he retired, he decided to come pay them a visit and thank them for all the support they give. Since he knew he was going to be close to Boston, he stopped by to visit me.
I was very happy for his visit. He also brought me the gift of a beautiful Bible. The Capuchins in Portugal have the Difusora Bíblica, and they do a great deal of Biblical catechesis and literature as well as printing Bibles.
---
That evening, I had one of my periodic dinners with a group of our seminarians. Throughout the year, I invite groups of seminarians to join me for Vespers and a meal so that I can get to know them better and listen to their aspirations and concerns. This has always been a very fruitful practice, and I enjoy these gatherings very much.
---
Saturday I had the joy of ordaining nine men to the permanent diaconate at the Cathedral of the Holy Cross: Deacons Alan Amaral, Philip Anderson, Peter Bujwid, Wilfredo Dilan, Ronald Gerwatowski, Bashan Goppee, Antonio Perez, Matthew Porter, and Glenn Smith.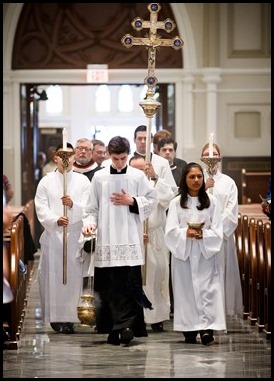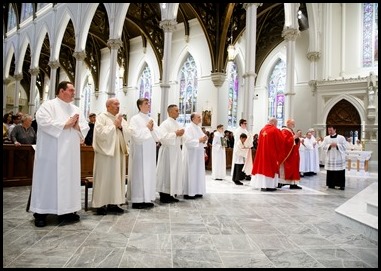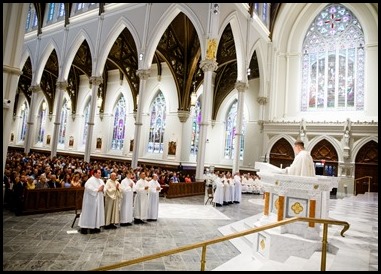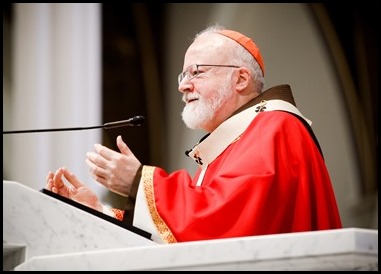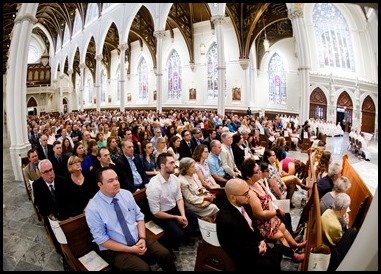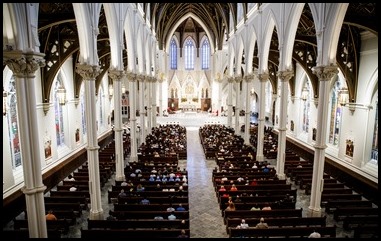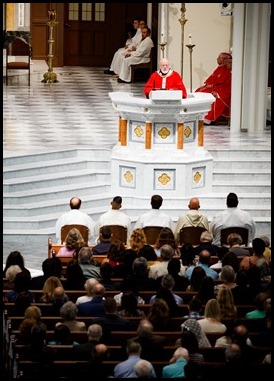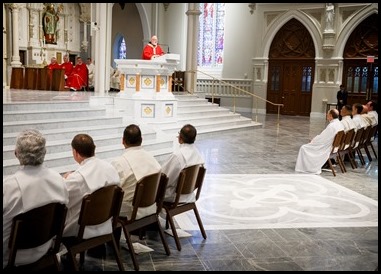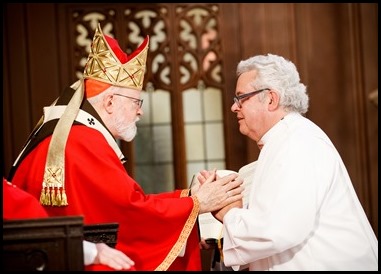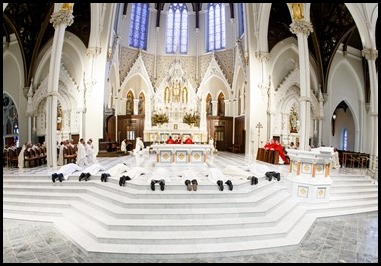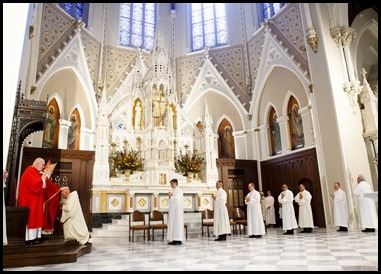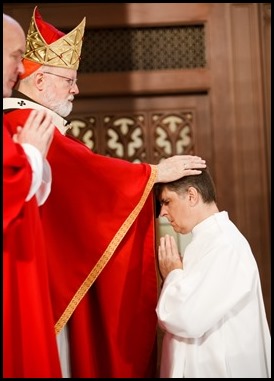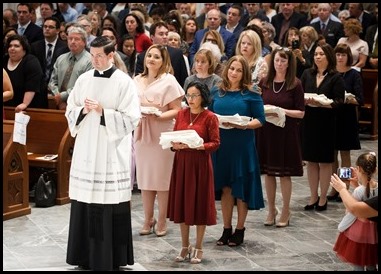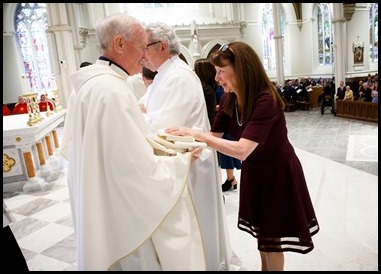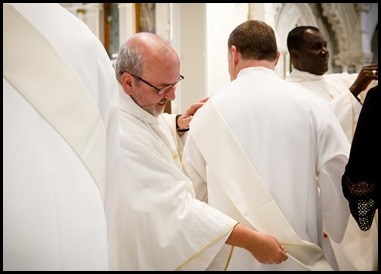 In this class, there were ordinands from a number of countries and, in many ways, they are representative of our immigrant Church in Boston. About 40 percent of the Catholics in the archdiocese are immigrants, and in this class we had men from Puerto Rico, Trinidad and El Salvador.
This just underscores the value of our permanent diaconate program, having people representing different ethnic and language groups. Just like the first deacons were ordained to be bridge builders and serve the different ethnic groups in the early Church, these men will be doing so for us.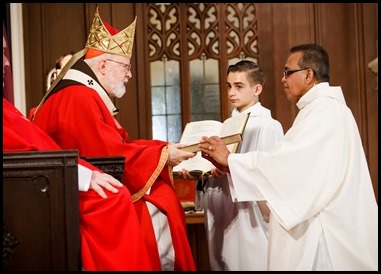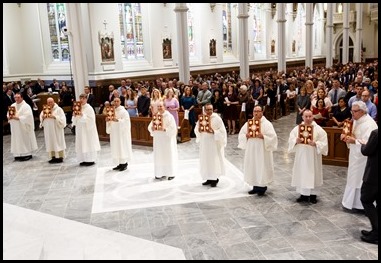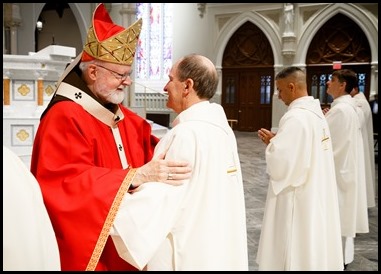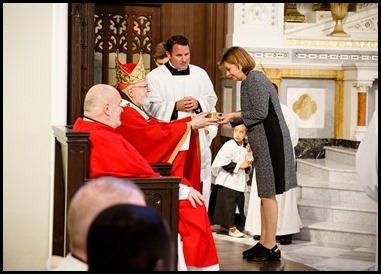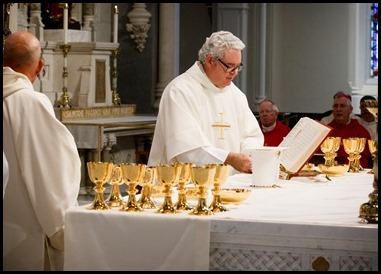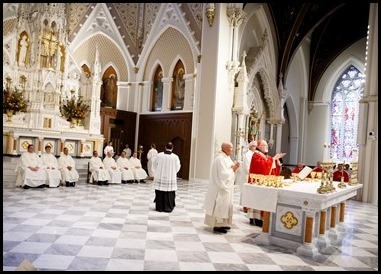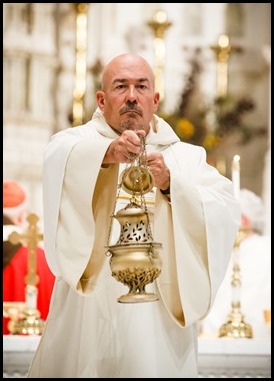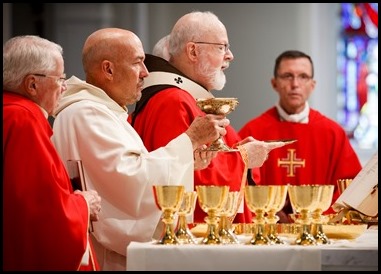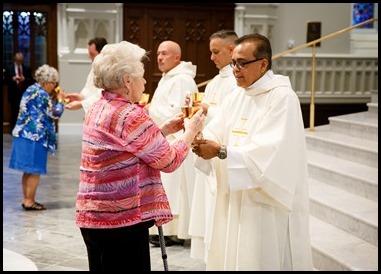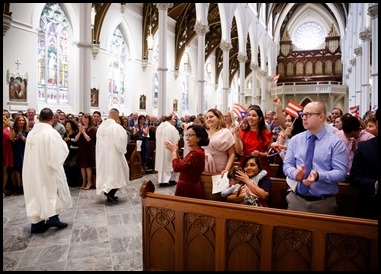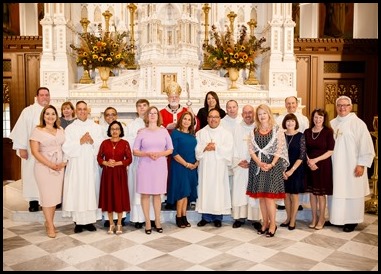 ---
That afternoon, I went to St. Luke's Parish in Belmont to celebrate a Mass to mark the parish's centennial anniversary. We were very happy to be joined by a number of priests, some of whom had been stationed there and others who were parishioners who were ordained from that parish.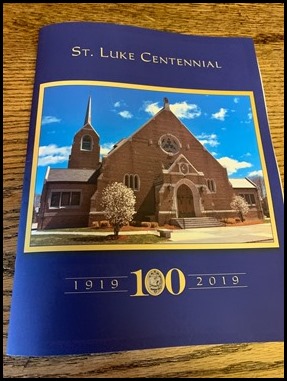 It was a lovely celebration and, afterward, there was a very nice reception. A centenary is always a time to thank God for our history but also to recommit ourselves to our future, and I was very happy to join the parishioners for this important event.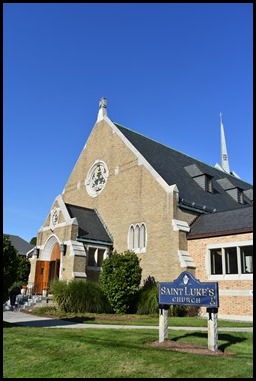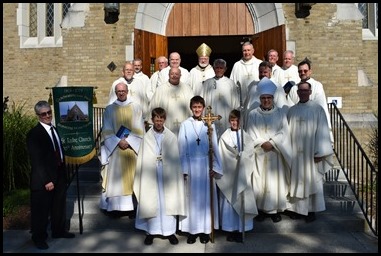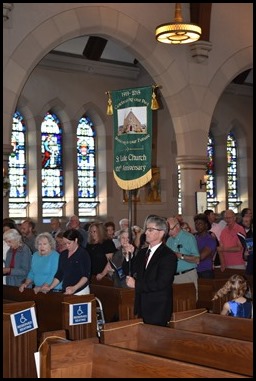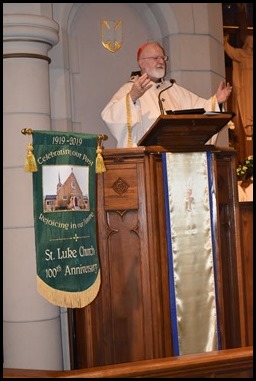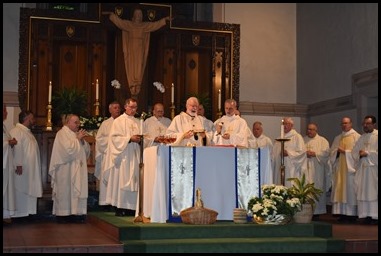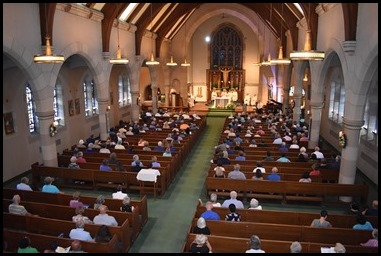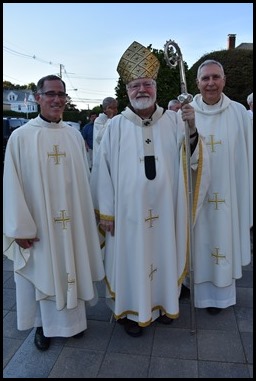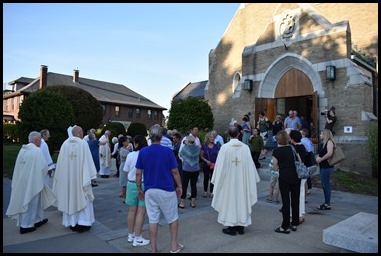 ---
Also that afternoon, the Greek Orthodox parish just up the street from the cathedral, St. John the Baptist, was holding their annual festival. They had sent some pastries to the rectory, so I walked over to say hello to them. (I told them I had heard they were giving free meals to Metropolitan Methodios look-alikes!)
While I was there, they gave me a tour of the church and I met some of the leadership there, including Father Ted Barbas who, besides being the pastor, is also the Chancellor of the Metropolis.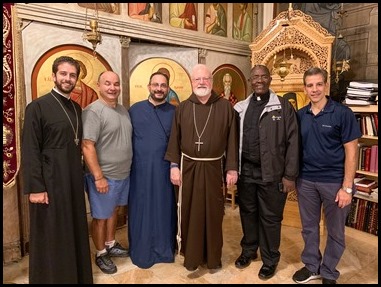 The church was built originally as a Protestant church, then it was a synagogue and now most recently it is Greek Orthodox. I had never had a chance to be inside before, and it was wonderful to be able to see it.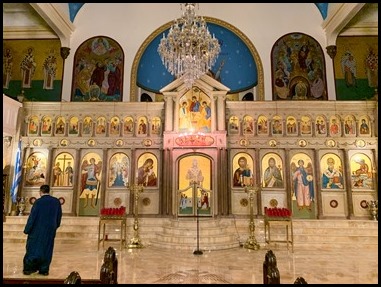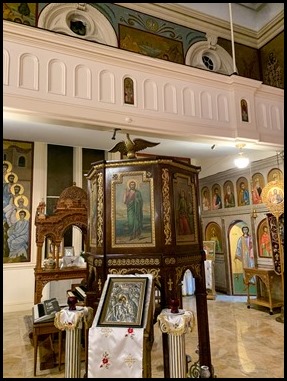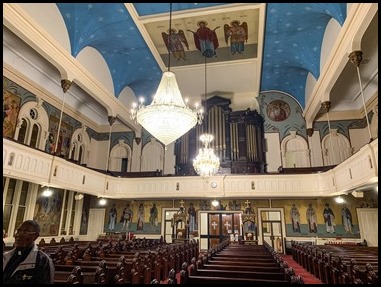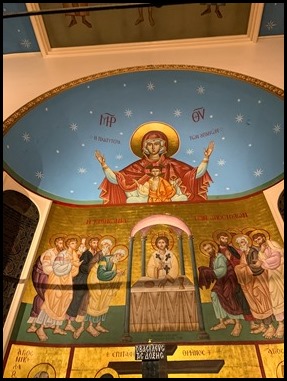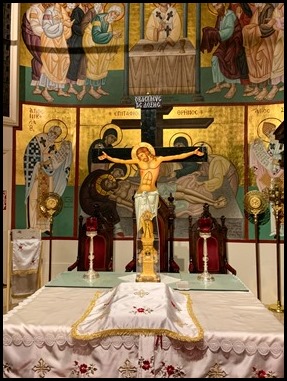 ---
Sunday, I went to St. Elizabeth Parish in Milton for our annual Mass for sisters in the archdiocese who are celebrating their jubilees.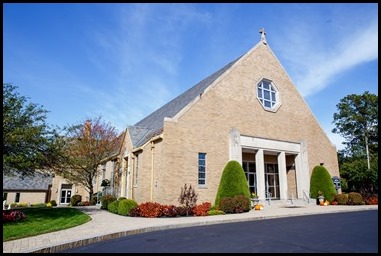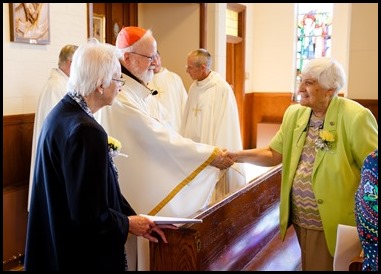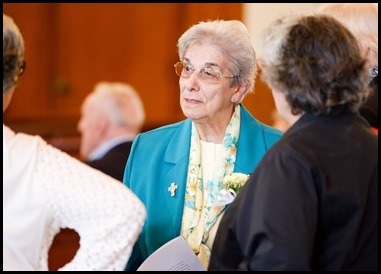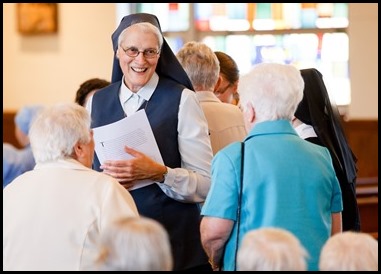 We are so grateful to have Sister Germana serving as our new delegate for religious. She has taken over for Sister Marian Batho, who served in that capacity so well for so long. Sister Germana addressed us at the beginning of Mass and, in my homily, I spoke to the sisters about the joys of religious life.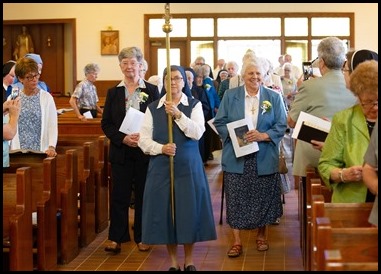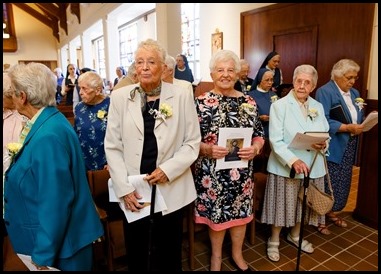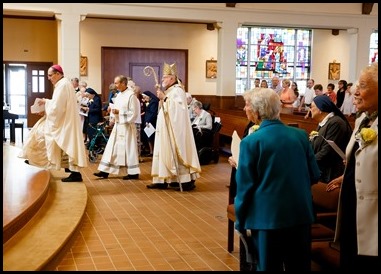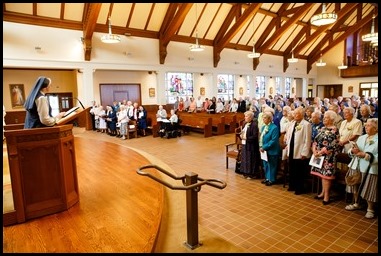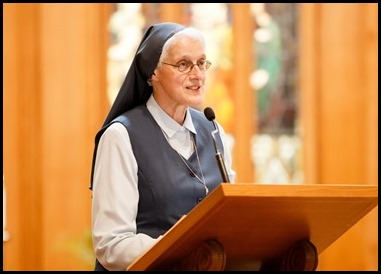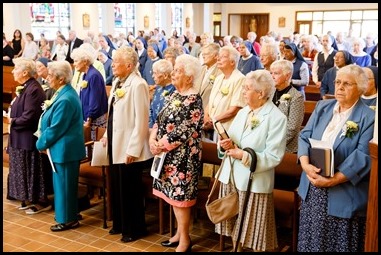 During the Mass, the jubilarians renewed their religious vows.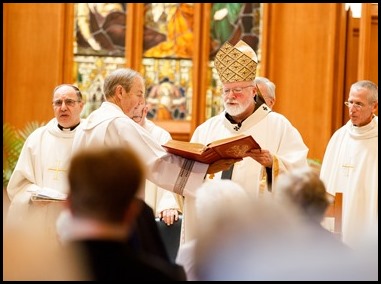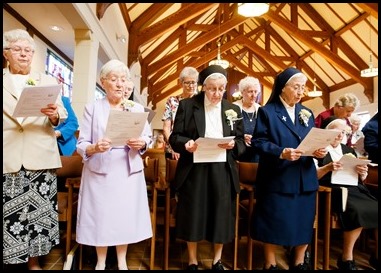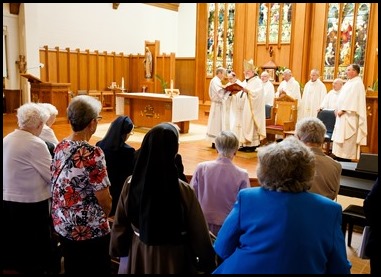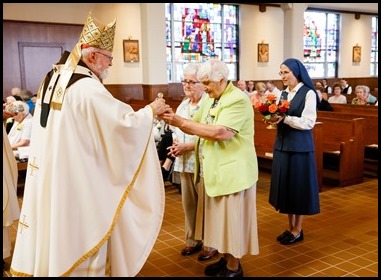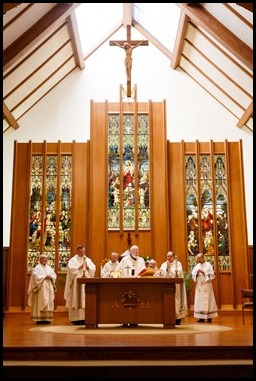 At the end of the Mass we heard a very lovely reflection on religious life by Sister Peggy Sullivan, who works in our Tribunal.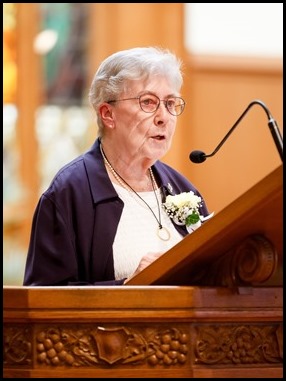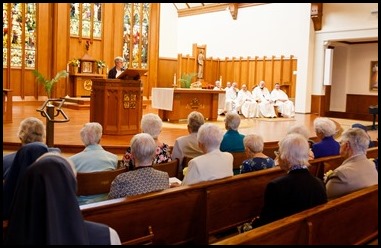 Afterward, we took photos with the jubilarians and then the parish very graciously hosted a dinner for the sisters in the parish hall.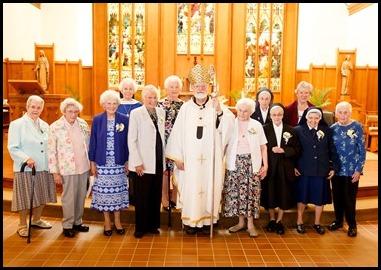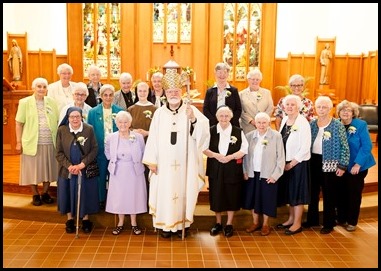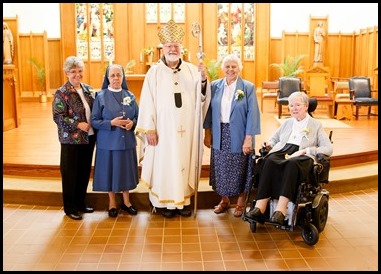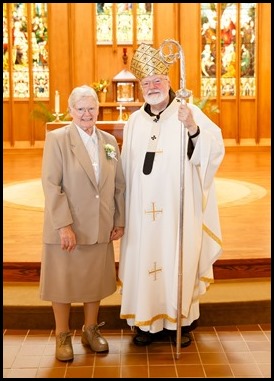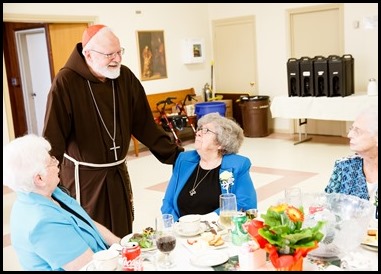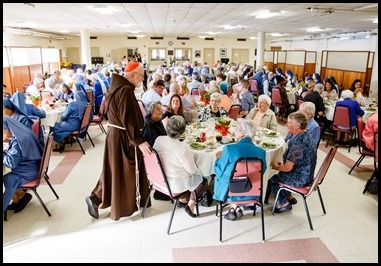 ---
Monday, we had a meeting here at the Pastoral Center for all the pastors in the archdiocese who have Catholic schools in their parish. It was a chance for our new superintendent of schools, Thomas Carroll, to address them and to speak about his ideas concerning the importance of leadership and how the Schools Office is going to begin to train and prepare more people for leadership in our schools.
We also heard from Peter Lynch who, for over 25 years, has been a staunch supporter of our Catholic schools and, through the work of the Catholic Schools Foundation, has raised millions of dollars of scholarships for children in our Catholic schools. He gave a beautiful witness of his faith and stressed the great impact that Catholic schools can have on the lives of young people.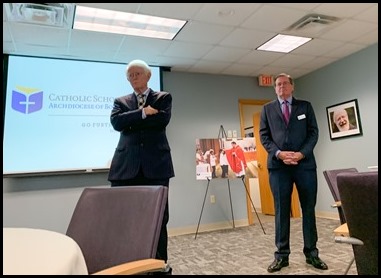 Throughout the meeting, there was great emphasis put on the importance of promoting the Catholic identity of our schools while, at the same time, maintaining academic excellence. These are the two elements that will allow our Catholic schools to progress and to flourish. If we do not have a strong Catholic identity and academic excellence our schools will disappear. Another very important theme that was stressed was the importance of quality leadership, which is so crucial for the success of a Catholic school.
---
Later that day, I met with the Hispanic ministry team of the archdiocese, which is a group of people in the Pastoral Center who are involved in ministry to Hispanics and other immigrant groups. At this meeting, we discussed the follow-up to the V Encuentro and also the need for resources for different ministries.
---
Wednesday, we had one of our semiannual meetings of the bishops of the Boston Province. These meetings are always an opportunity to discuss common pastoral issues and challenges. At this meeting, we spent a great deal of time preparing for the ad limina visit, which is the visit that bishops are required to make every five years to the Vatican to report on the status of their diocese. When we go to Rome, we will have to divide up and visit different dicasteries, and so we needed to decide who was going to be the spokesperson in each of those meetings.
---
Wednesday evening was the annual Lawn Party to benefit Pope St. John XXIII National Seminary in Weston. As always, we had a large and very enthusiastic group of supporters come out to show their support of the seminary. We were also very happy to be joined by former rectors Father Bill Palardy, Msgr. Dennis Sheehan, Msgr. Connie McRae and Bishop Peter Uglietto, as well as several of the bishops of the region including Bishop Rosinski and Bishop McManus.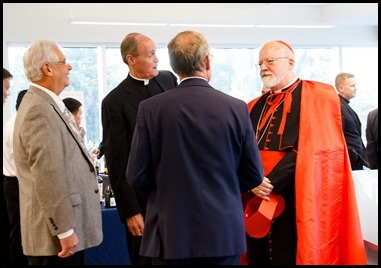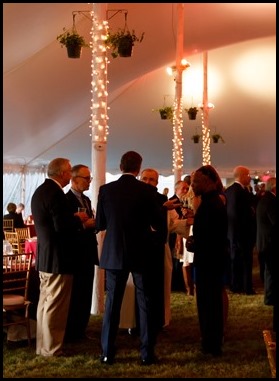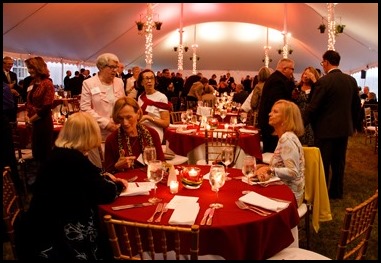 As we do each year, during the evening, we heard a witness talk by one of the seminarians. This year we heard from Deacon Peter Okajima, of the Class of 2020.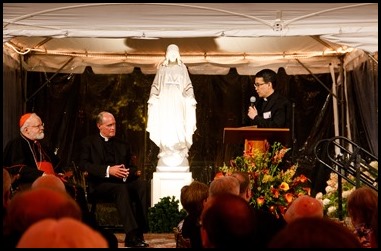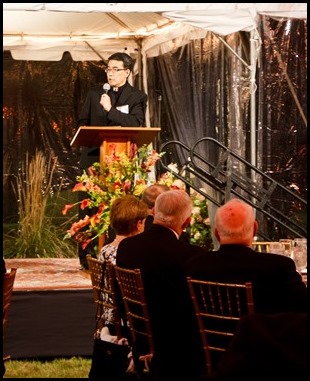 Deacon Okajima's parents came to the United States from Japan after World War II. His father was Buddhist and his mother was Shinto, but they wanted their children to assimilate into Western culture, so they did not practice or encourage religion. Deacon Okajima entered the Catholic Church as an adult. At that time he was married with two children and enjoying a career in finance, but he still felt called to a deeper relationship with Christ. After his marriage was annulled and their children grew up, he answered the call to the priesthood, and his bishop sent him to Pope St. John XXIII.
We also heard from the rector, Father Brian Kiely, and I also addressed the group as well.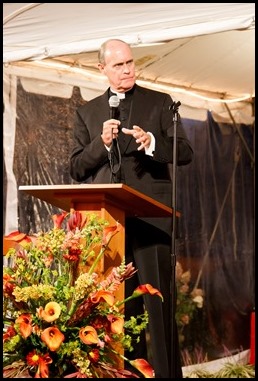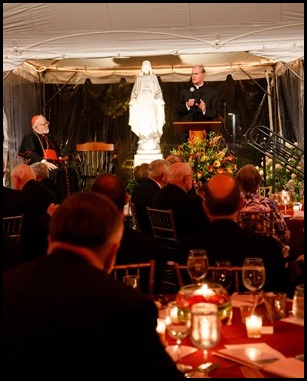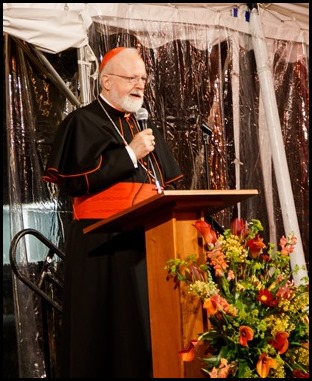 As I always like to say, in all four dioceses where have served, I have been blessed to have priests who were formed at Pope John XXIII. I am sure that if that seminary did not exist, many of those men would never have found their way to ordination.
The seminary has given extraordinary service to our Church, and we are very grateful that so many people came out to support this ministry.
---
Finally, yesterday, we had a reception to honor the three of our newly ordained permanent deacons with ties to the Pastoral Center – Peter Bujwid, who works in our IT department; Glenn Smith, who works in our Parish Financial Services department; and Matt Porter, whose wife Donna works in our Benefits Department. (At the gathering I made the announcement of my new policy: Anyone at the Pastoral Center that sends a man to the diaconate program or their son to the seminary will get a raise!)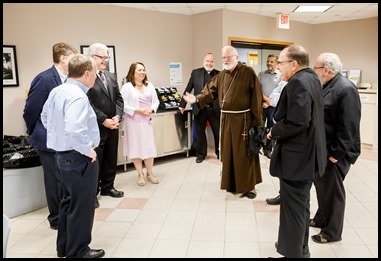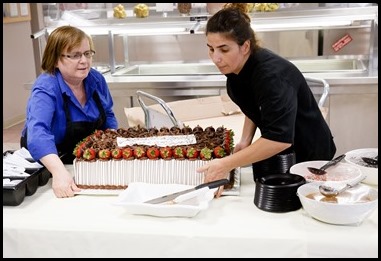 We had quite a cake for them!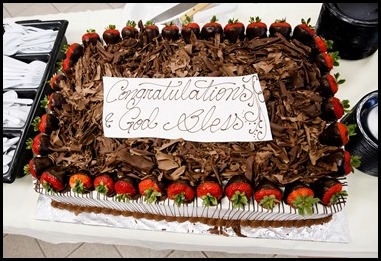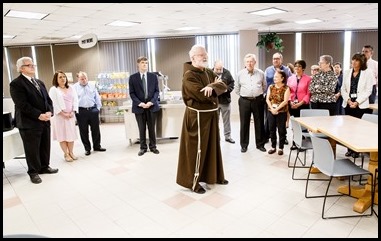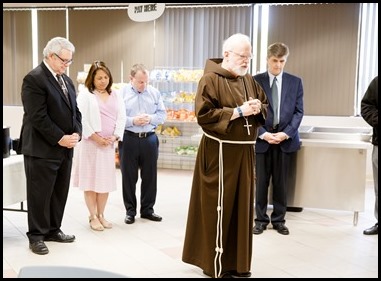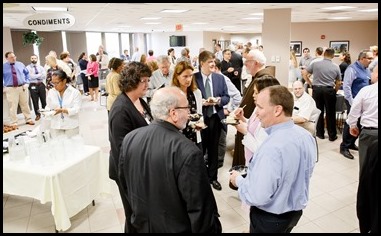 It was a wonderful gathering, and we are happy that so many of our staff came out to congratulate our new deacons.
Until next week,
Cardinal Seán