Hello and welcome!
Saturday, I celebrated the wedding Mass of Manuel and Ester Reyes at Our Lady the Assumption Parish in East Boston. Ester is the daughter of Antonio and Reyes Enrique.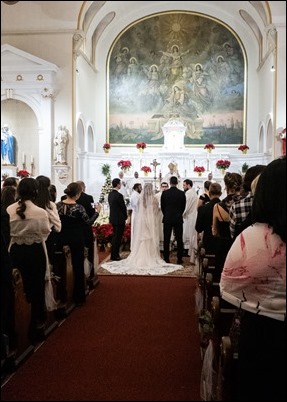 It was a very beautiful wedding. Because Ester's family is from Spain, we used the Iberian Mozarabic ritual, which reminded me very much of the Spanish ritual that I used when I was a young priest in Washington, D.C. It has many beautiful prayers and blessings. In the Spanish ceremony, there is the exchange of the arras coins and the velaciones, in which the couple is covered with a veil or shawl as a blessing is proclaimed over them.
It is always a great joy to be able to celebrate a wedding, which as a bishop you don't get to do as often as you'd like. Recently, I celebrated the wedding of one of my nephews, and now I had Ester and Manuel's, so it was a great joy to be a part of it.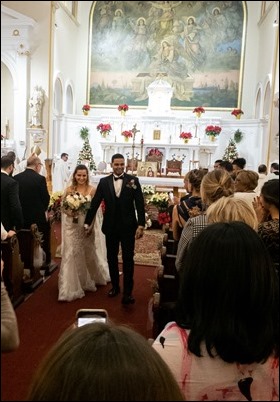 The vocation to marriage is such an important vocation in our Church and in today's world. More and more people are putting off marriage, so I want to encourage young people to receive the sacrament and to live their vocation of married life.
---
From there, I went to Sacred Hearts Parish in Malden to join in the archdiocesan Encuentro Juvenil, Spanish for "Youth Encounter." There were over 500 Hispanic young people there from many parishes throughout the archdiocese. We were delighted to see how many young people came to be with us.
The day consisted of many different activities including music, talks and breakout sessions.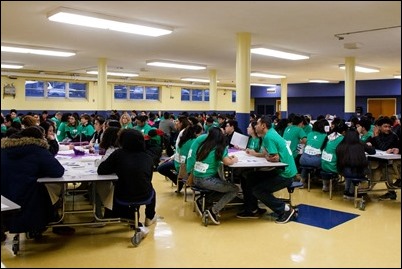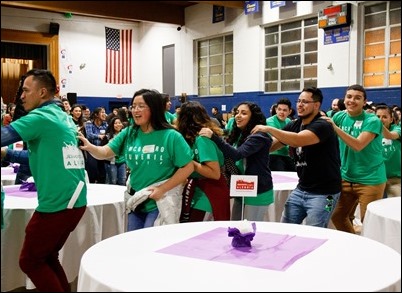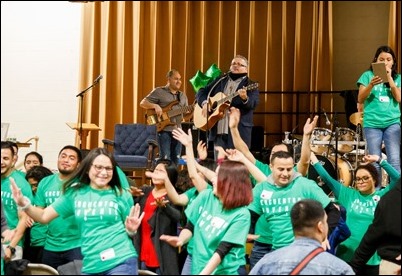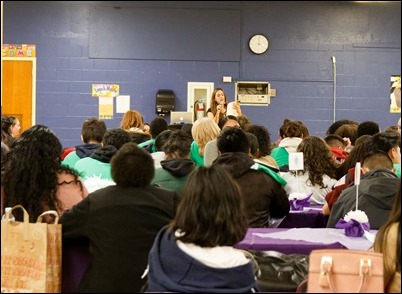 My participation consisted of a time of dialogue with the young people. We had about an hour and a half, during which young people would come up to the microphone and ask me questions they had considered and prepared earlier in the day.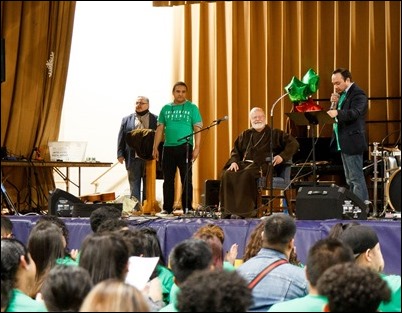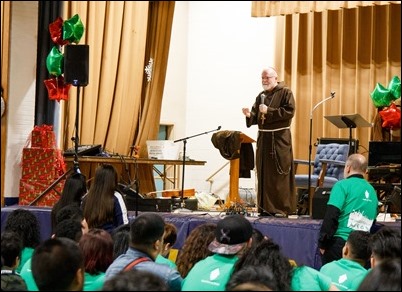 This year, the National Encuentro in Texas stressed ministry to young Hispanics. So, I am very pleased to support these gatherings, which give us the opportunity to involve our young people more intimately in the life of the Church.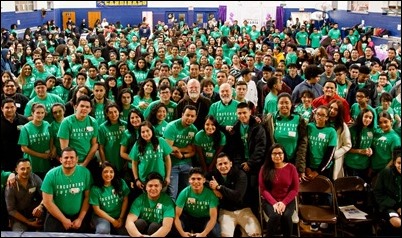 ---
Sunday, I went to our Redemptoris Mater Seminary in Brookline for their annual board meeting.
During my visit, I took the occasion to bless their beautiful crèche.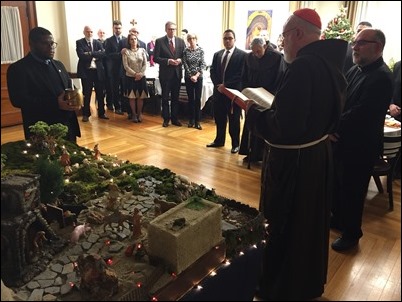 That evening, I joined the seminarians for dinner, after which we sang some Christmas carols together.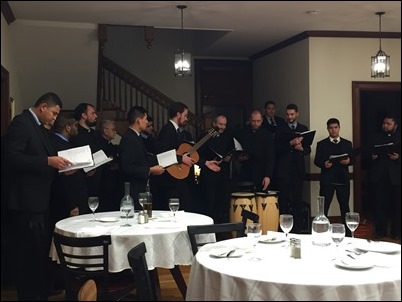 ---
Each year around Christmas I like to make a visit to MCI Framingham, which is the correctional facility for women in Massachusetts. Christmas time is very hard for these women, especially being separated from their children and families.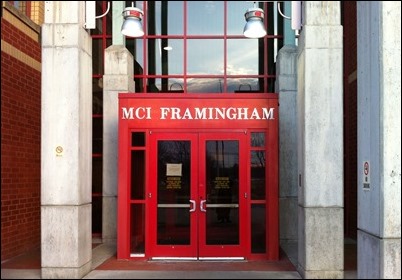 Superintendent Allison Hallett accompanied us for the visit along with Sister Maureen Clark, who has been the chaplain there for many years and has done an extraordinary job.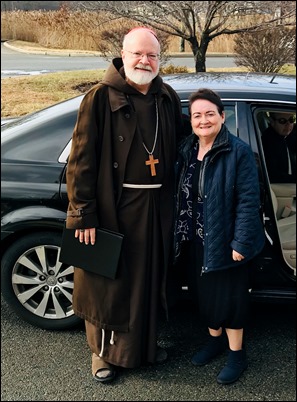 With Sister Maureen
When I first arrived, I visited the women in solitary confinement and then those in the infirmary. Later, we had a Mass in the prison Chapel, which included a Confirmation. After the Mass and Confirmation, I went to the nearby South Middlesex Correctional Facility where women who are in the process of being released are housed. There, I gave a talk on Advent and we had a time of dialogue, which we ended with prayer and the singing of Christmas carols.
We are so grateful to Sister Maureen and the many faithful volunteers who assist her with music, sacramental preparation and other important works. It really is a very vibrant ministry, and we are so grateful to all who are a part of it.
---
Finally, yesterday we had our annual Advent Mass and Gathering for our employees here at the Pastoral Center.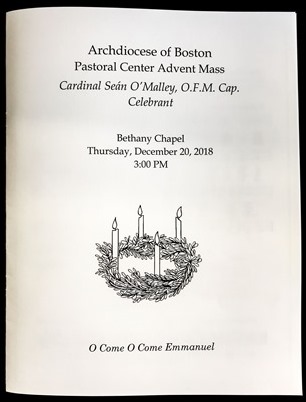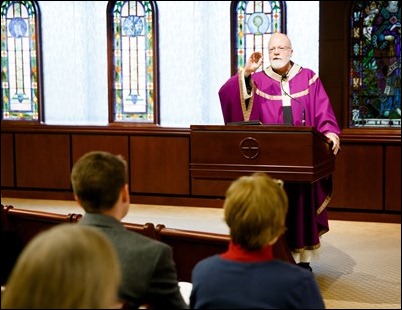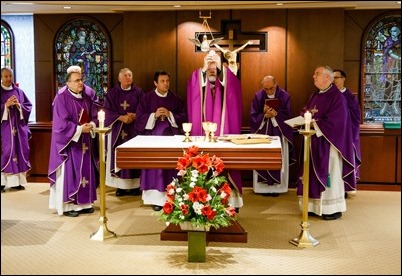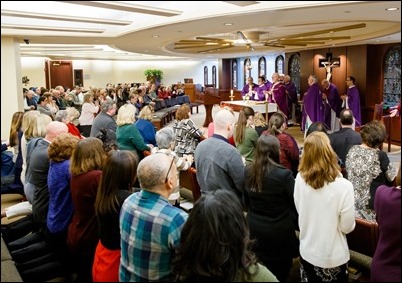 After the Advent Mass, we gathered for a reception in the auditorium at which they always have a drawing of small gifts and prizes. (One of the most coveted prizes is a reserved parking space in the Pastoral Center Garage for the coming year!)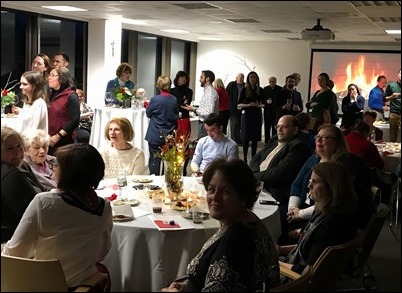 As the Moderator of the Curia, Bishop Uglietto, in his festive red sweater, calls out the names.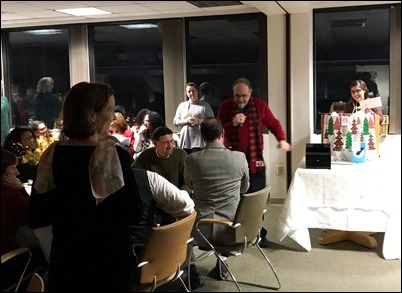 It is always a nice to be able to gather with our employees and their families at this very special time of year.
I wish all of you a blessed and merry Christmas!
Cardinal Seán