Hello and welcome!
Last Thursday, I met with the major superiors of men's religious orders that have a presence here in the archdiocese.
We began our gathering with a Mass in the Pastoral Center chapel, followed by a lunch together.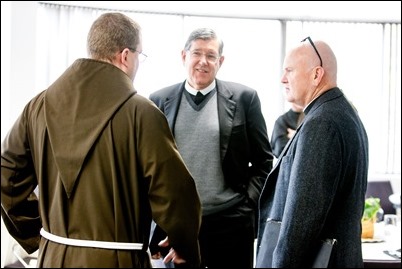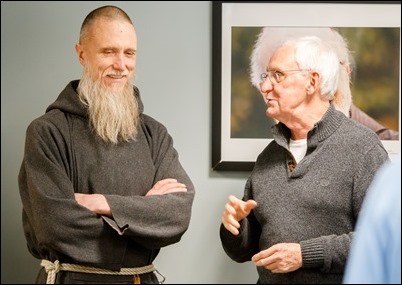 We hold these gatherings once a year to express our gratitude for all the ministries that these communities carry out in the archdiocese and for the presence of their witness and charisms that enrich our local church.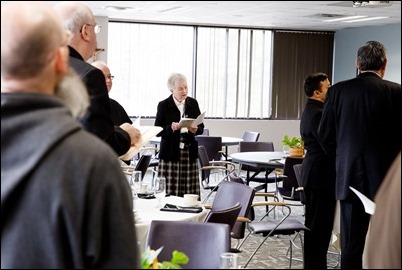 As we typically do during these gatherings, we had a time of dialogue as well as a presentation on a current topic here in the archdiocese. This time, we heard from Sister Barbara Gutierrez of our Catholic Schools Office, who gave us an interesting and informative presentation on efforts to engage immigrant communities in our Catholic schools.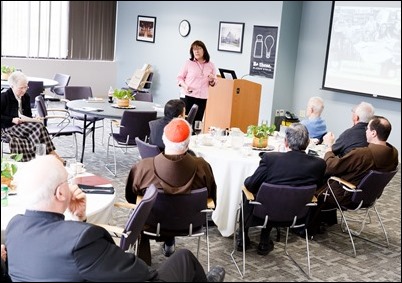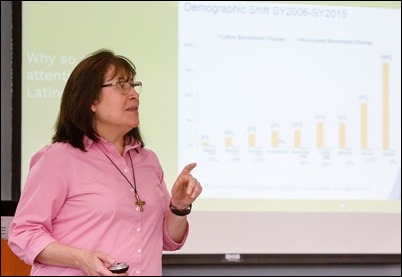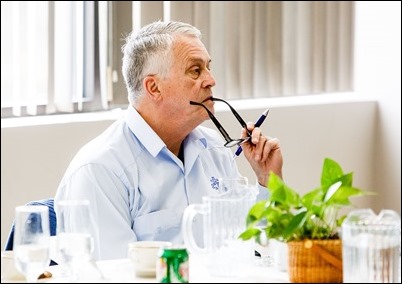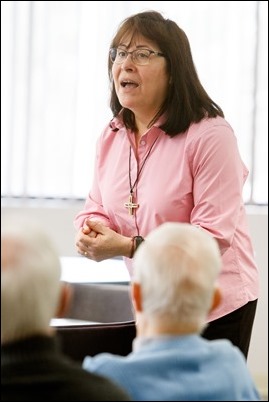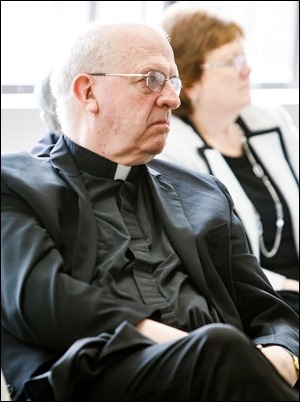 Then, we had a very interesting conversation with the men about their ministries and their outreach to immigrants. It was a very good exchange.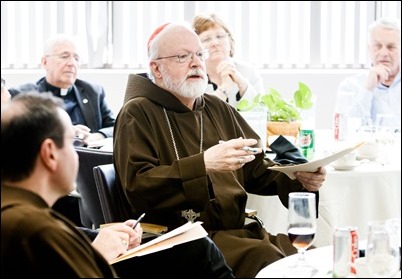 We are very grateful to our Delegate for Religious, Sister Marian Batho, who was the organizer and facilitator for our meeting.
---
That evening, I went to the Marriott Copley Plaza to attend the 28th Annual Inner-City Scholarship Fund Gala. It was a wonderful event that raised over $3.3 million to provide scholarships for students in our Catholic schools.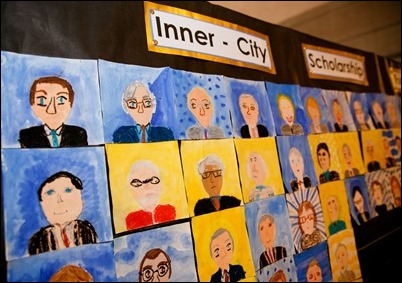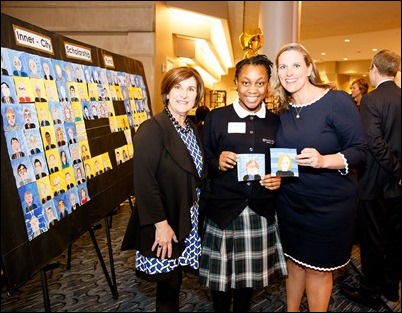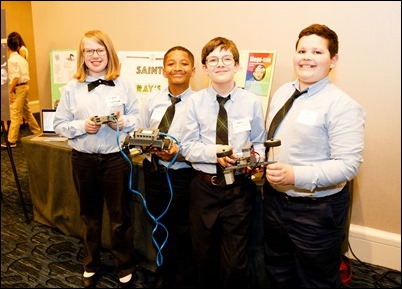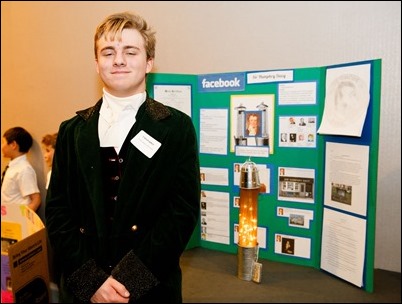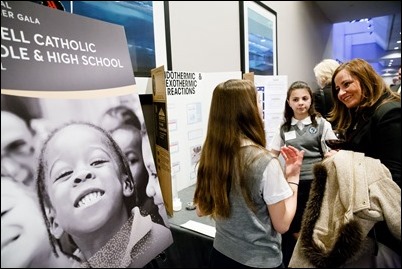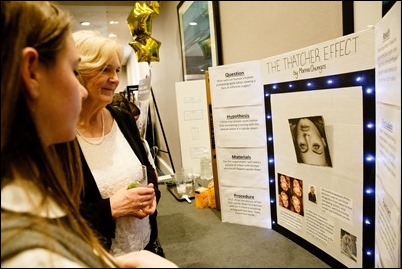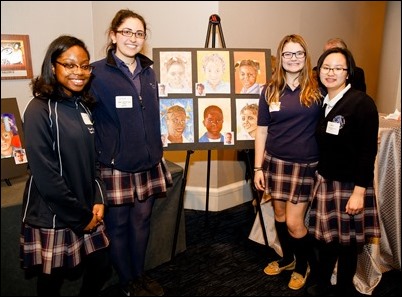 As always, we were greeted by students from the Catholic schools when we arrived and, before the dinner, they presented us with some wonderful performances of music and dance.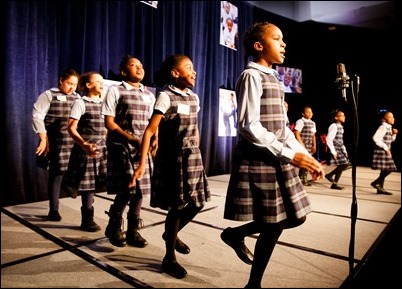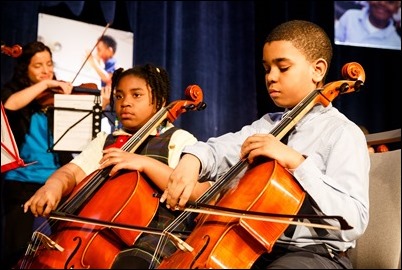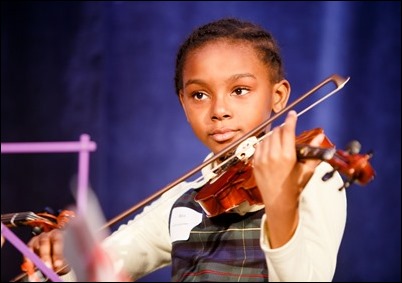 The evening's student speaker was Armani Lamin, a junior at Cathedral High. He shared with us his story of the great difference a Catholic education has made in his life.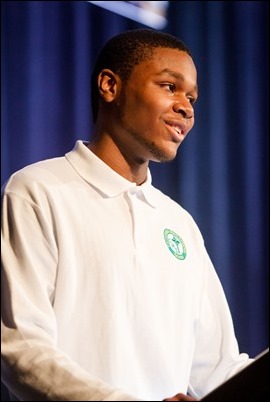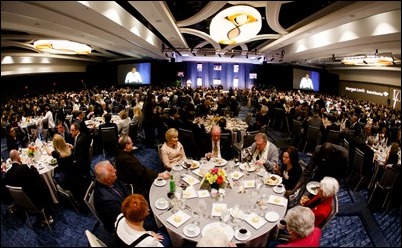 I had a chance to speak to Armani and his parents before the dinner. His father is from Sierra Leone, and his mother is from Puerto Rico.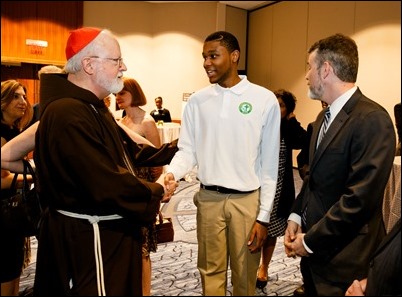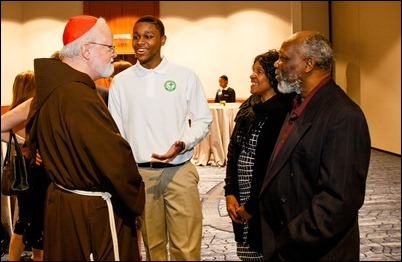 This year's recipient of the Carolyn and Peter Lynch award was Bob Reynolds of Putnam Investments.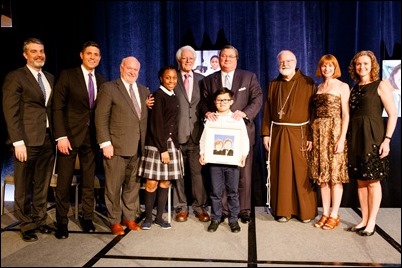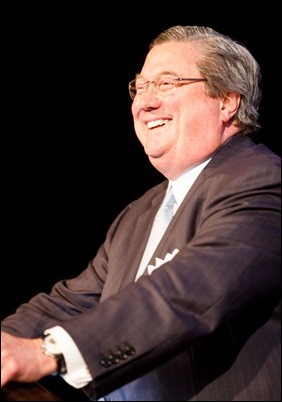 We were also pleasantly surprised by a visit from Governor Charlie Baker. He spoke very highly of the contributions that Catholic schools make to the Commonwealth and commended the work of the Catholic Schools Foundation. He also took the opportunity to congratulate Bill Achtmeyer and Bob Reynolds.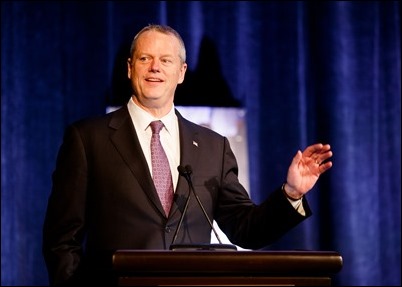 During the evening, I had a chance to chat with Bob Kraft who was seated with me at the head table. He was kind enough to give me a gift of some eggs from the chickens he raises. (They made a wonderful omelet the next morning!)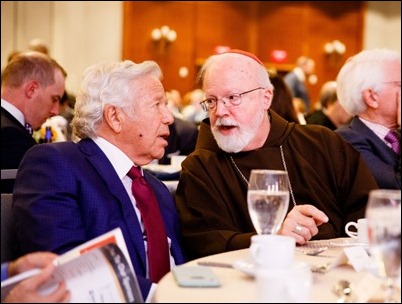 We are very grateful to dinner chair Bill Achtmeyer and his wife Alli, as well as Michael Reardon and all the staff at the Catholic Schools Foundation who worked so hard to make the dinner a success.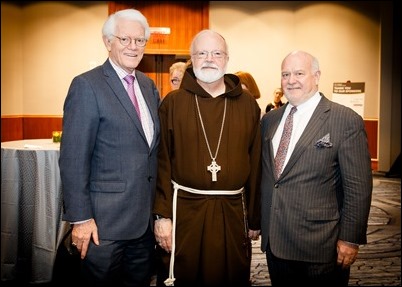 We also want to express our gratitude to Peter Lynch, the founder of the Catholic Schools Foundation who began these dinners so many years ago and has done immeasurable good in helping students to afford a Catholic education.
---
Saturday we had the joy of ordaining 14 men as transitional deacons at Immaculate Conception Church in Lowell. We are so grateful to Father Sannella and all the people of Immaculate Conception for hosting us for this very joyous occasion.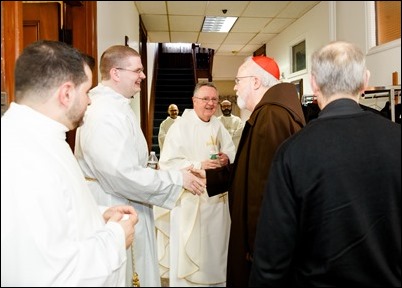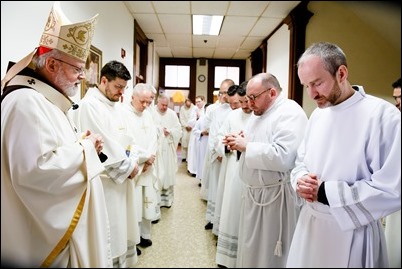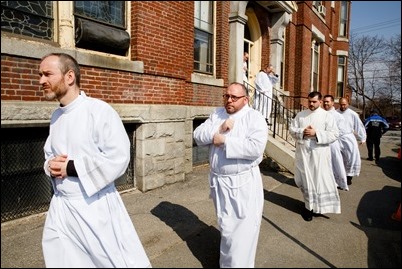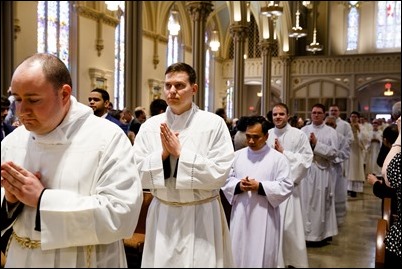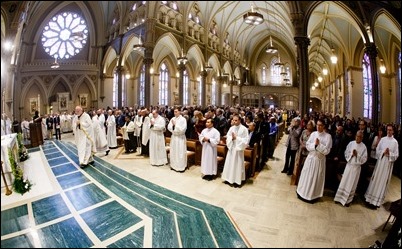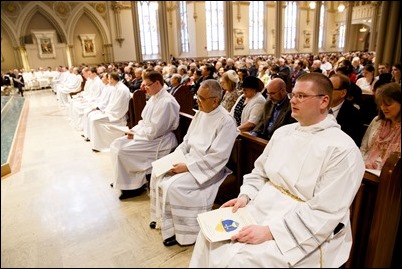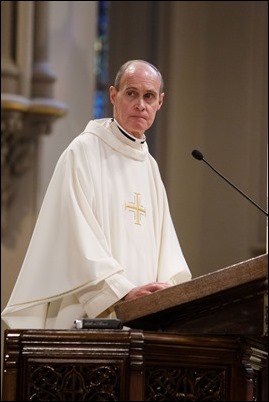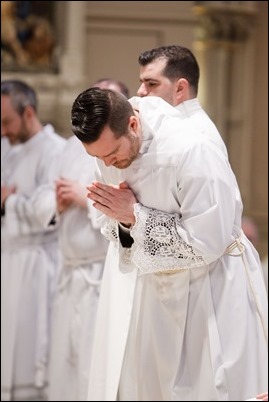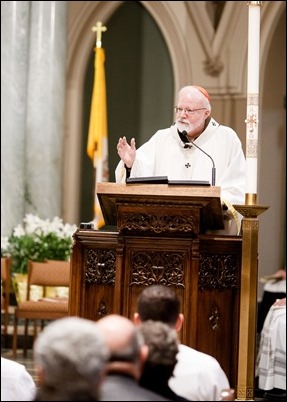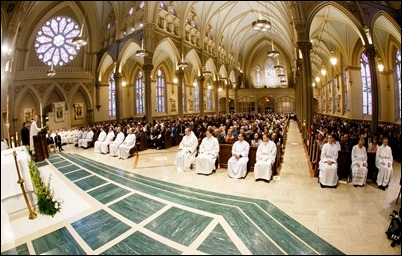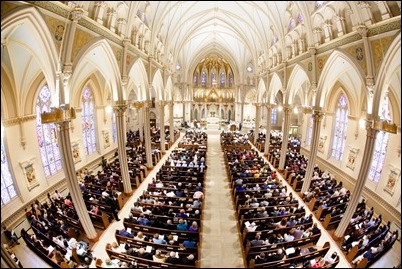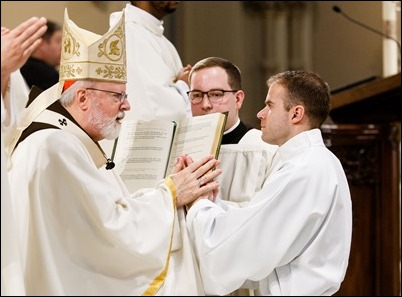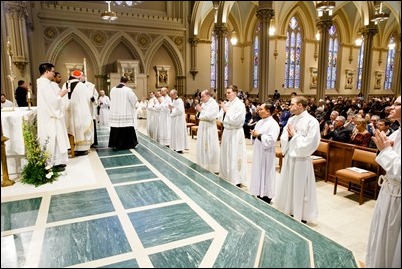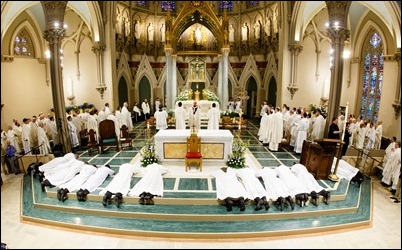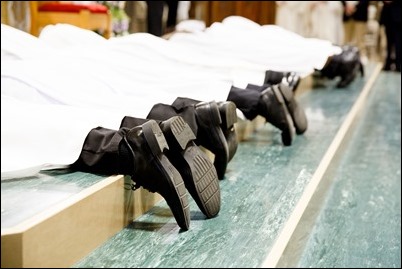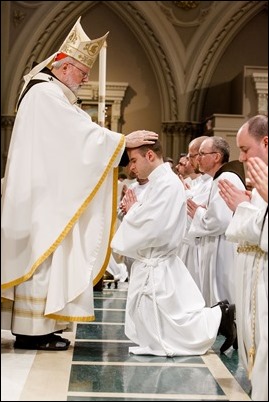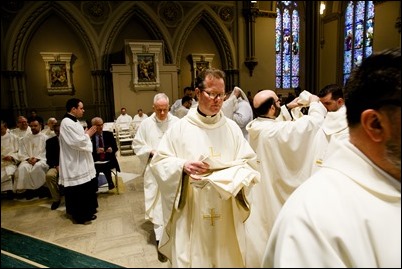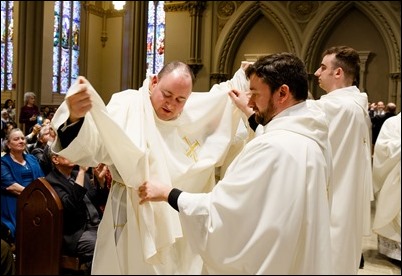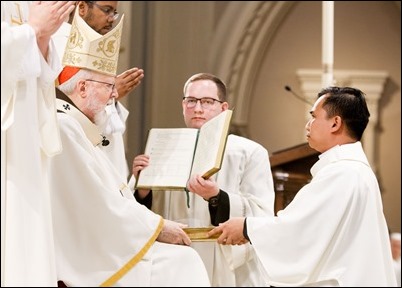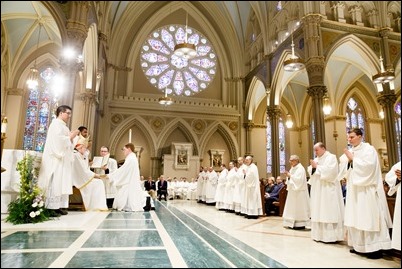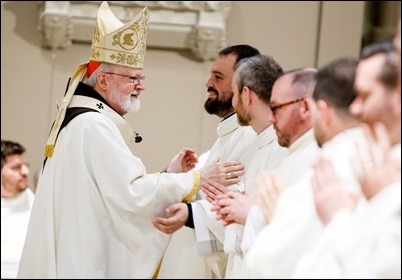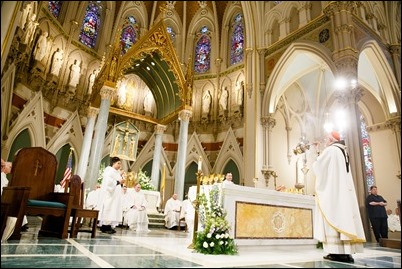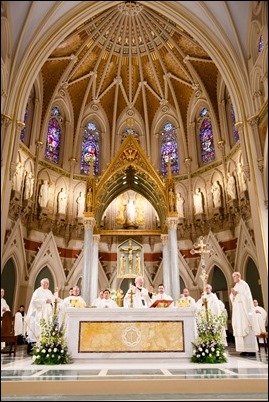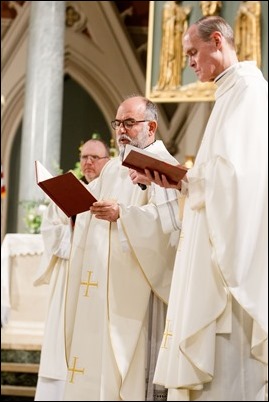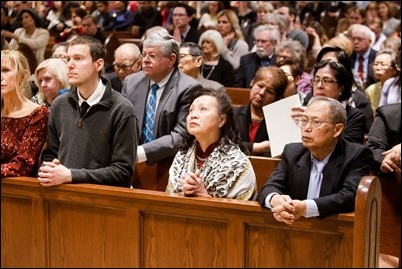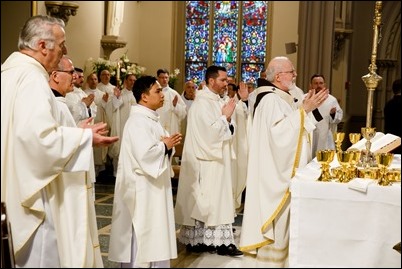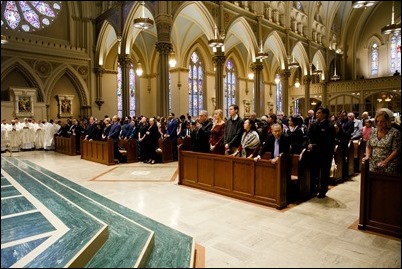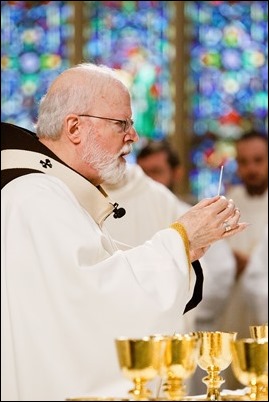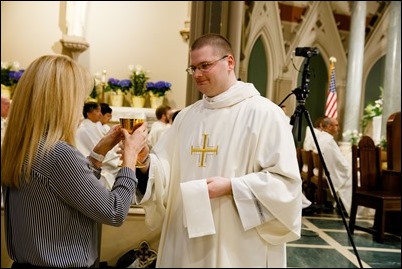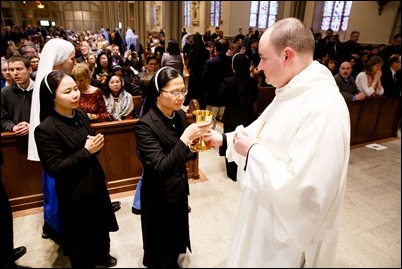 These are men who, God willing, will be ordained to the priesthood in 2019. As many of you may know, in the past it was our tradition in Boston to ordain men to the diaconate in January and then to the priesthood only a few months later in May. Since last year, we've returned to the practice of giving them a full deacon year, which I think is a better experience for them.
Among those being ordained was a Capuchin brother, Brother John Koelle, but we also have Chris Boyle who is studying in Rome and will be ordained to the diaconate there but will be ordained to the priesthood here with his class in 2019. I joked that Brother John was standing in for Chris so that we would know how it will look when the 14 are ordained next year.
This is the largest ordination class we've had since 1995 so, we are so blessed that the Lord has sent us with such an abundant harvest of vocations.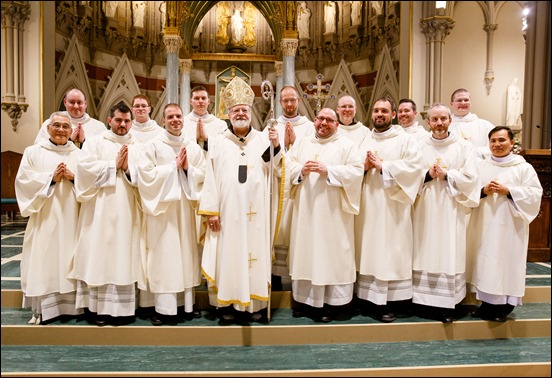 ---
That evening, I went to Sacred Heart in Roslindale for dinner with a number of priests. Msgr. Frank Kelly organizes these dinners frequently for the priest in nearby parishes. It's always good to be together with my brother priests and hear what is happening in the parishes. We are so grateful to Msgr. Kelly for this wonderful evening; he is always such a gracious host.
---
Sunday I visited Our Lady of Sorrows Parish in Sharon. Father Frank Daly has been there for about a year and he was anxious for me to come out to the parish and get to meet the parishioners.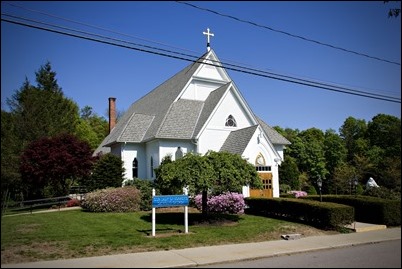 It was a lovely visit and I found it to be a very diverse and vibrant parish. The people there have a very strong sense of interfaith outreach, particularly to the Jewish community in the area. I was very glad to have had the opportunity to visit them.
---
Then, that evening I went to Our Lady of Good Voyage Shrine in the Seaport to celebrate adult confirmations for parishioners from a number of parishes throughout the archdiocese. There were about 60 confirmandi in all.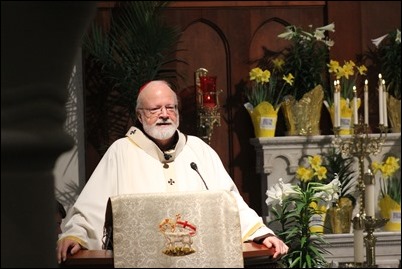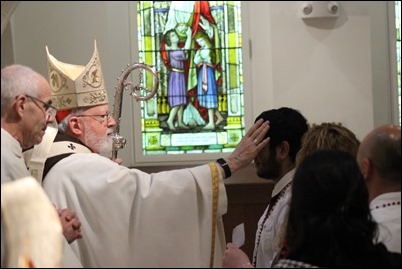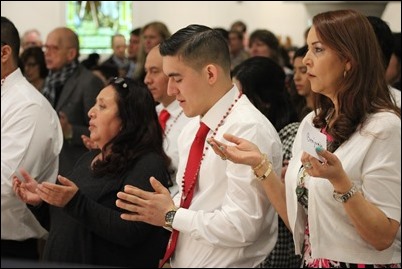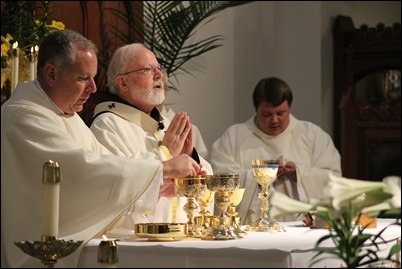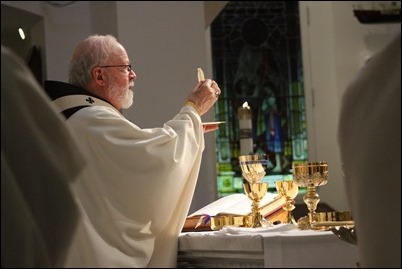 I was joined by a number of priests who concelebrated with me including my friend Father Emilio Biosca, who is a Capuchin missionary in Cuba. He is currently in the United States to visit his family and came to Boston to see me. Regular blog readers will remember that I shared some of his photos from Cuba recently.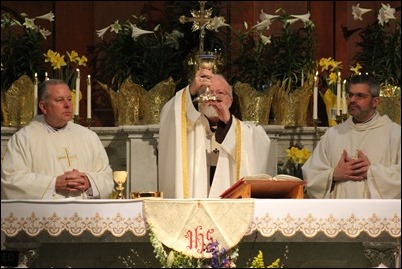 ---
Monday, I left for Rome for meetings of the Pontifical Commission for the Protection of Minors.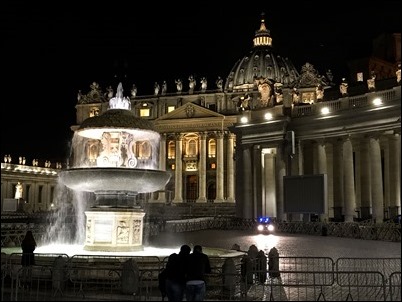 Wednesday, myself and members of the Commission for the Protection of Minors met with a delegation of survivors of sexual abuse who came from the United Kingdom and spent two days with us. These are members of the Survivor Advisory Panel, which was established by the Bishops of England and Wales. Baroness Sheila Hollins was good enough to organize this meeting, and Marist Brother Brendan Geary was our facilitator.
We were very anxious to have the voice of victims and survivors of sexual abuse present to the members of the commission in our work. It was a very, very valuable session for all of the members of the commission we are very grateful to the members of the Survivor Advisory Panel for coming to spend those days with us.
As I mentioned, our meetings with the Survivor Advisory Panel were Wednesday and Thursday. Also, Thursday I had a personal meeting with the Holy Father in preparation for the plenary session of the commission, which began today.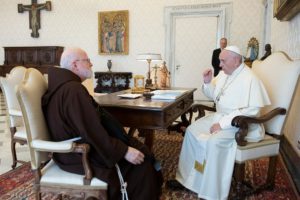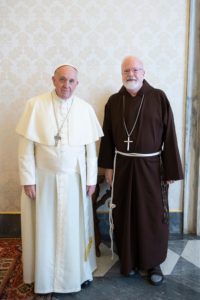 ---
In addition to our Commission meetings during this time I have also taken part in a number of activities, as well.
On Tuesday evening, I had the opportunity to have dinner with the priests and seminarians from the dioceses of Massachusetts who are living in Rome.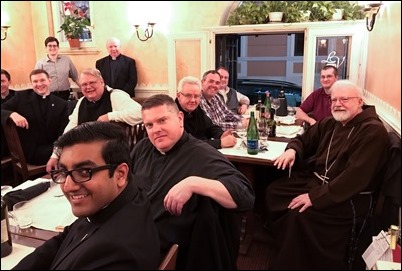 ---
On Wednesday, I was able to make a visit to the Basilica of St. Mary Major.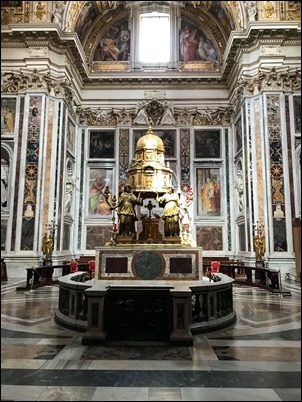 The Blessed Sacrament Chapel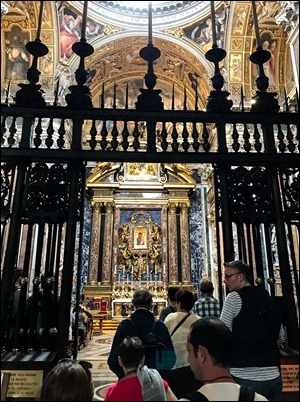 The icon of Our Lady known as the Salus Populi Romani, which tradition says was painted by St. Luke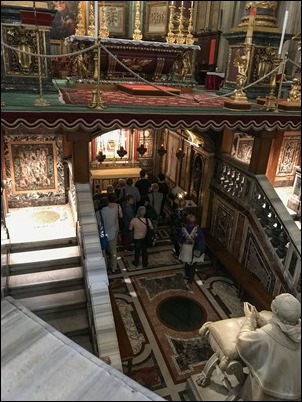 Below the altar is where the relics of the Holy Crib are
---
Wednesday night, I gathered with members of the Order of the Holy Sepulcher who were on pilgrimage to Italy. They had already been here for a few days and had made to a trip to Assisi, and I joined them for dinner during their time in Rome.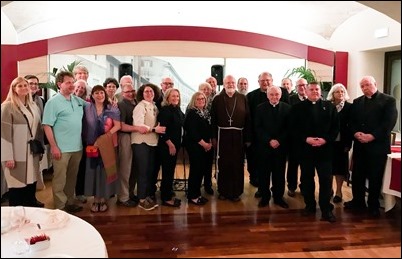 Cynthia Monahan organized this trip, and there were many people from the Northeast Lieutenancy as well as a number of priests from Worcester and Boston who accompanied them.
---
Thursday evening, I also had dinner with the leadership of the Conference of Major Superiors of Men from the United States. These are members of various religious communities who are elected by the men's religious orders in the U.S., and once a year they come to Rome to meet with members of the Curia.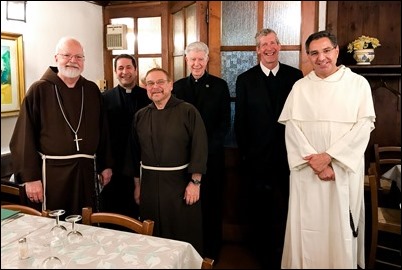 It was very nice to be together with them.
Until next week,
Cardinal Seán