Hello and welcome!
Thursday evening, we celebrated the birthday of Father Pablo Gómis, who is vicar at the Cathedral, with a wonderful paella. (Father Pablo is originally from Spain).
By chance, the newly elected mayor of Miami, Francis Suarez, who was in Boston attending a program at Harvard, joined us for dinner. (You see him on the far left of the photo.)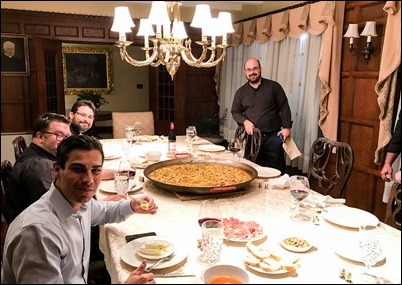 His family was very close to me in Washington. In fact, I celebrated his marriage and the marriage of his parents. His father had 14 brothers and sisters, and many of them were involved in the Agrupacion Católica and the Centro Católico.
His father, Xavier Suárez, who was also mayor of Miami, was the first Cuban mayor of Miami and now his son is the first native-born Miamian to become mayor.
---
Last Friday, I celebrated the funeral Mass of long-time Cathedral parishioner Mary McHale.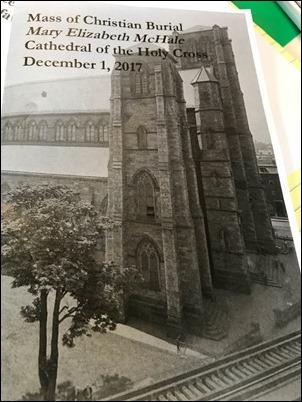 Mary was 87 years old and was baptized at the Cathedral. For a time her family lived in Canada, but she returned to the Cathedral and became very active in the Legion of Mary.
In the 1960s she began her work with homeless women, trying to help them get out of a life of prostitution, drugs and addictions. So, with the help of the Legion of Mary, she founded the Sancta Maria House, the state's first overnight shelter for women, here in the South End.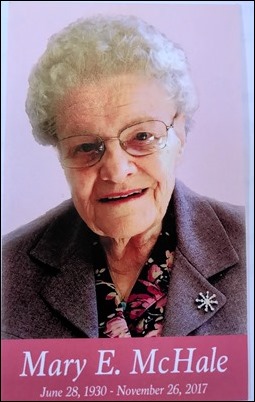 Literally thousands of women have been helped through the work of that shelter. And, of course, she began doing this at a time when there were very few programs for the homeless and marginalized.
In the last couple of years she had been a resident at Marian Manor but still remained very active in the local Legion of Mary group here at the Cathedral. Everyone in the Cathedral parish revered her, and many parishioners accompanied us for her funeral.
At the funeral, her niece, who was one of her godchildren, gave a beautiful reflection on her life. In fact, she had dozens of godchildren from baptism and dozens more from confirmation. Obviously, Catholic families sought her model of discipleship that they wanted their children to emulate. She was just an extraordinary person who was really "going to the margins," as Pope Francis always says.
---
Later that day, I was visited by Father Bill Brown of the Oblates of the Virgin Mary and Jennifer Baugh of the group Young Catholic Professionals.
Father Brown was approached by the YCP, which is active in 40 cities throughout the United States and are interested in beginning in Boston. So, Jennifer, who was one of the founders, came to talk to me about that.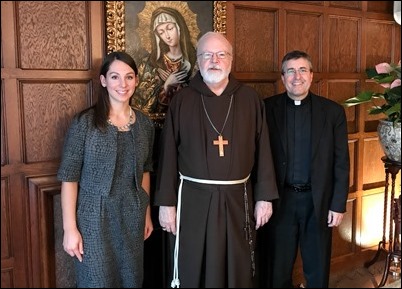 That very night there was a meeting of young Catholic professionals to discuss the possibility of beginning a chapter in Boston. We have such a young population here and many Catholic professionals. So this would certainly be a welcome addition to our diocese and I encouraged them to actively explore the possibility of beginning their work in Boston.
---
That evening, I attended the Advent celebration of the LIFT Ministries, which was held at Immaculate Conception Church in Malden.
I was so impressed to see a full church of hundreds of young people gathered for an evening of prayer, worship, confession, Eucharistic adoration as well as a number of witness talks.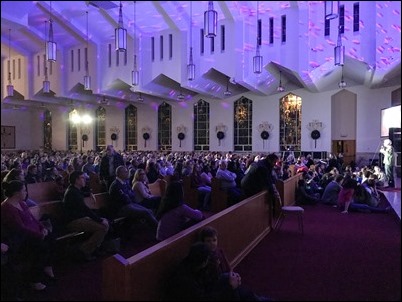 I was happy to address the young people and speak to them a little bit about the importance of the season of Advent.
---
Saturday morning, I was very happy to join the annual Mass and breakfast sponsored by Women Affirming Life, which was held at the Four Points Sheraton in Norwood. I was so pleased that among the attendees of the breakfast where three of the women who played a pivotal role in founding Women Affirming Life: Fran Hogan, Barbara Thorp, and Maryann Glendon.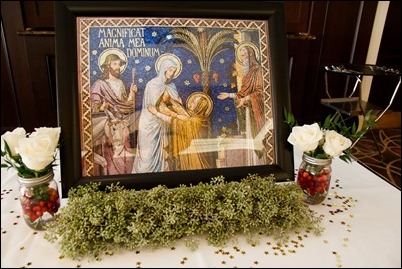 We began our day with Mass followed by a wonderful breakfast at which there was a keynote talk by Sister Therese Marie of the Sisters of Life.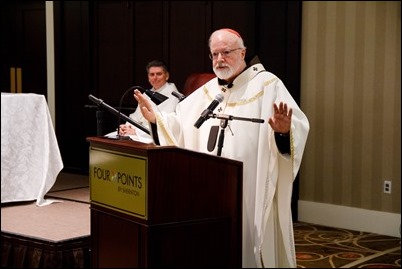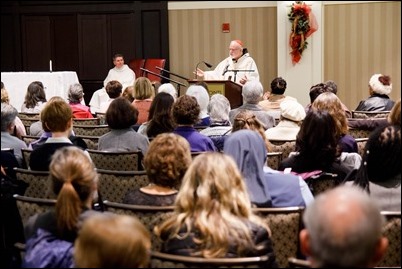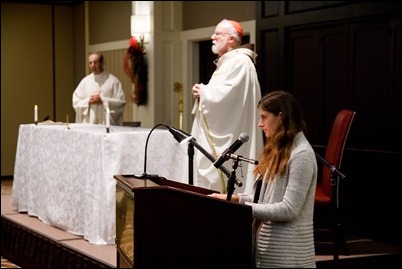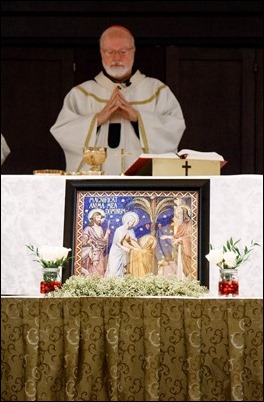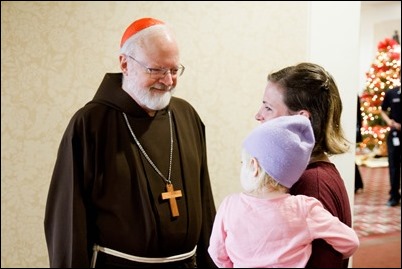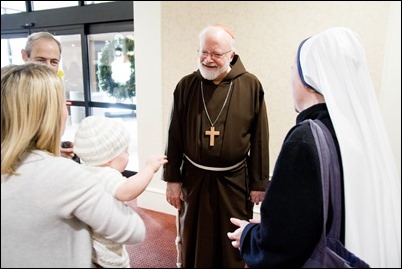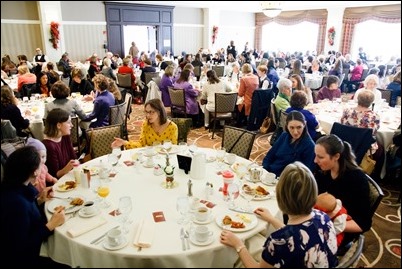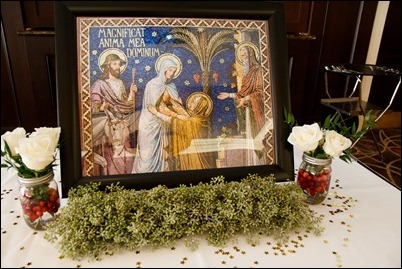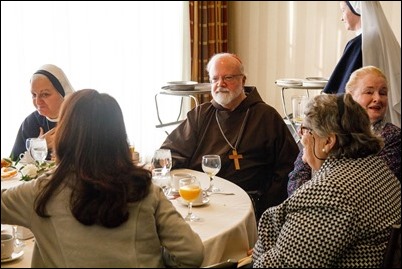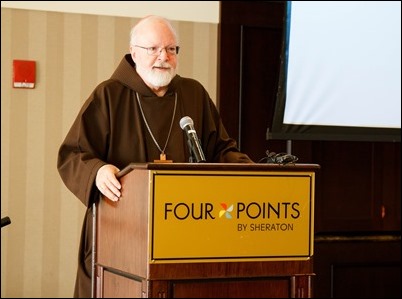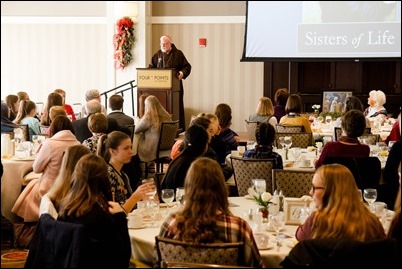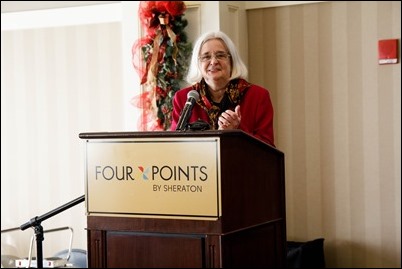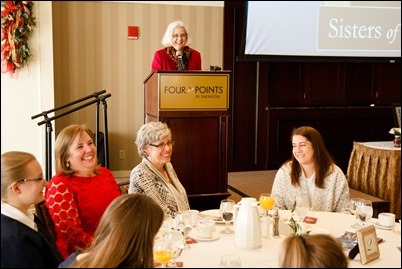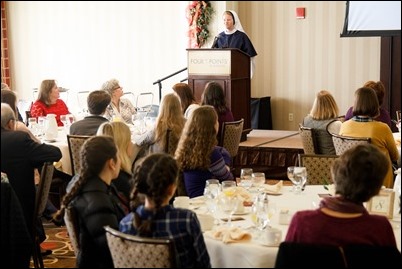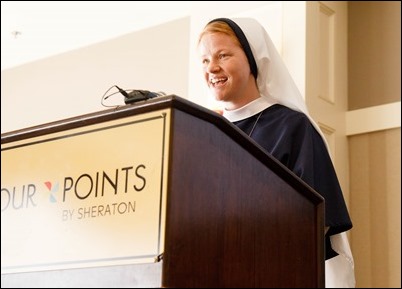 ---
That afternoon, I went to join a tour of the facilities of Boston Healthcare for the Homeless on Albany Street. Boston Healthcare for the Homeless is an initiative that was begun many years ago by a very fine Catholic doctor, Dr. Jim O'Connell. They have several different facilities but this is the primary one where they provide health care.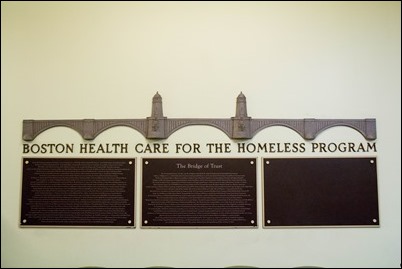 With us for the tour were members of our St. Luke's Guild for Catholic physicians as well as a number of medical students from Harvard University. It was an opportunity to allow some of the members of the Guild to see the work firsthand and perhaps become more involved.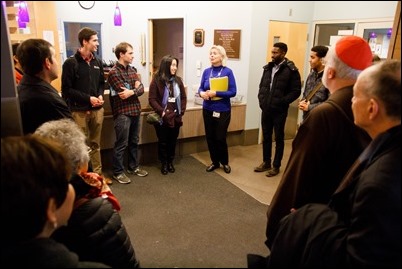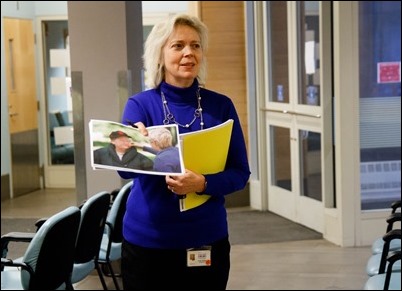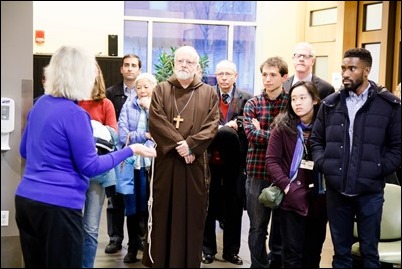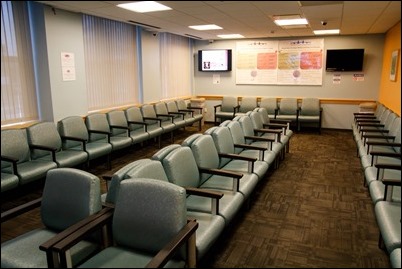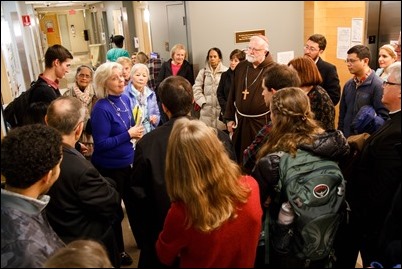 It was very encouraging to see how much is being done. In this facility alone there are about 160 rooms for people who need a place to recover from medical procedures or even those who are at the end of life.
They provide just an extraordinary service to the homeless population of Boston.
---
That evening, I went to St. Clement Church in Somerville to join in a gathering of the local members of Communion and Liberation. At least once a year I like to visit the community. Of course, they visit me at the Cathedral on Good Friday at the conclusion of their Good Friday Stations of the Cross procession, as well.
During the evening, we had a lovely dinner and heard witness talks about the different formation programs and ministries that they are engaged in.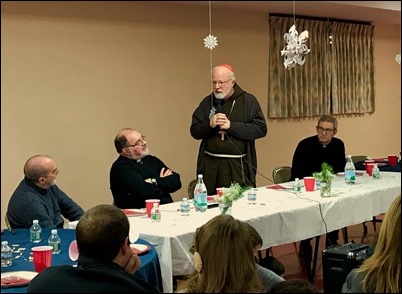 We concluded our time together with a very enjoyable sing-along.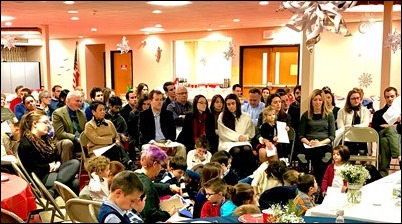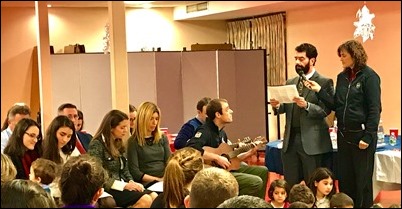 ---
Sunday morning we had our annual Mass and breakfast to express thanks for our Appeal benefactors.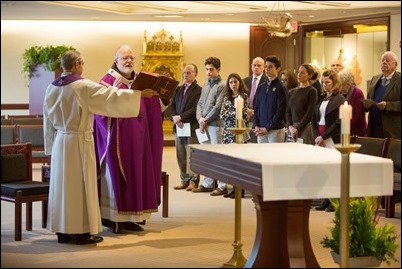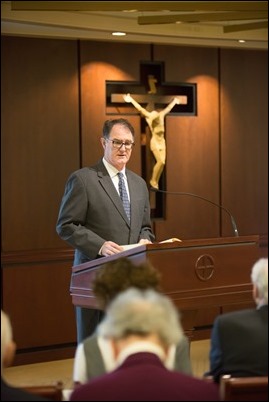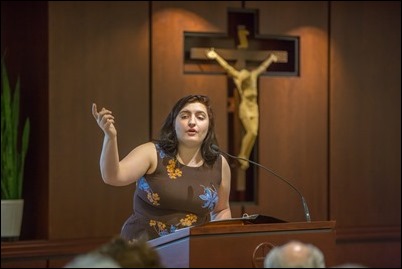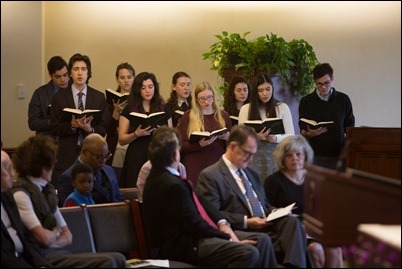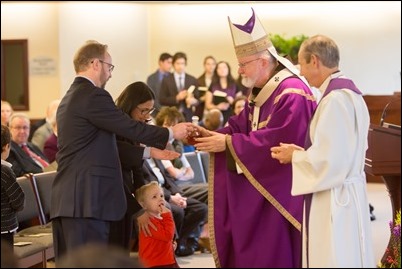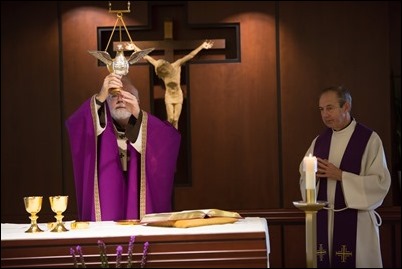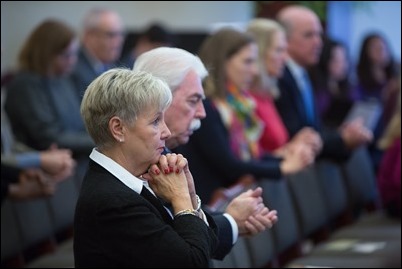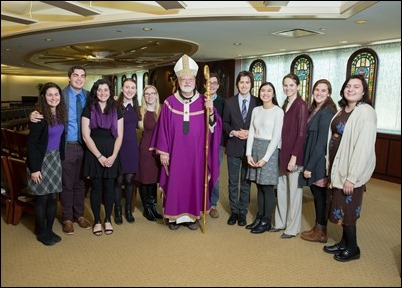 During breakfast, I addressed the benefactors, and we also heard a talk by MC Sullivan on the efforts of the diocese in promoting palliative care.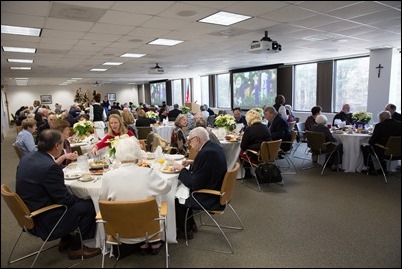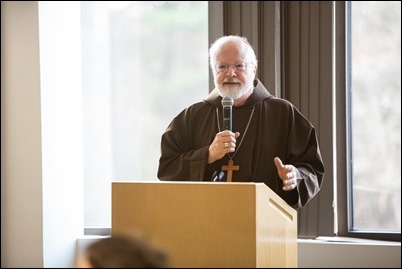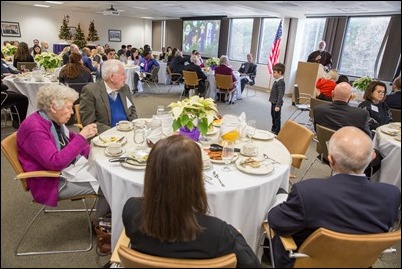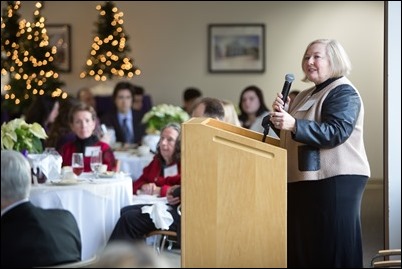 ---
That afternoon, we had our annual Cheverus Awards Celebration at Our Lady Help of Christians Church in Newton.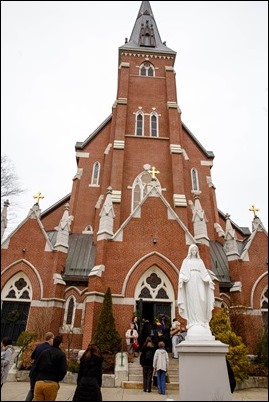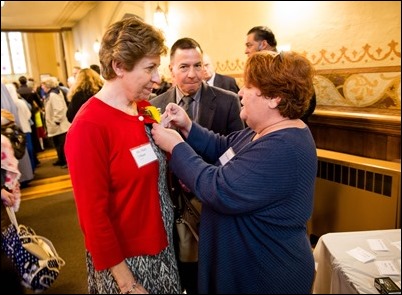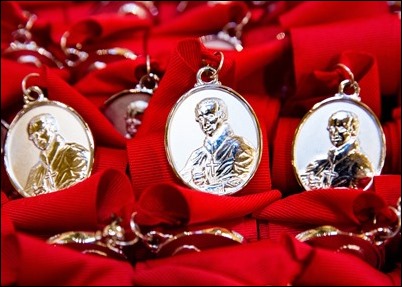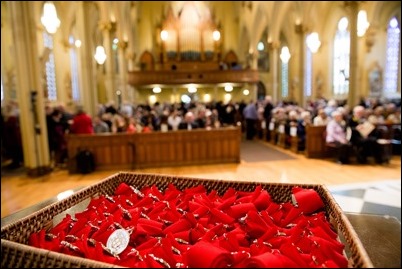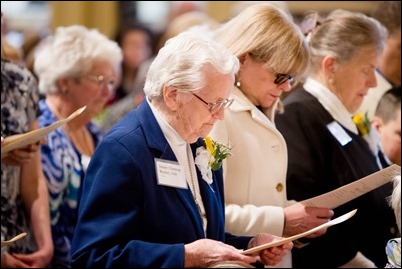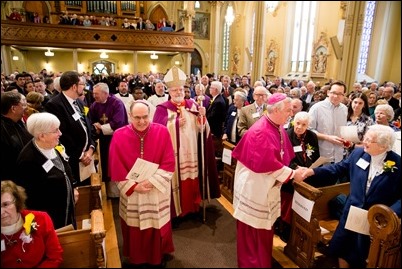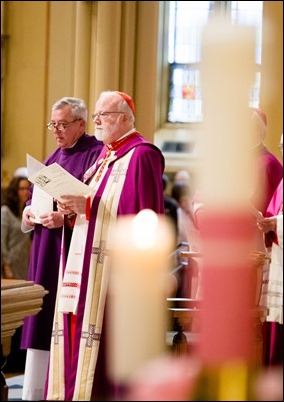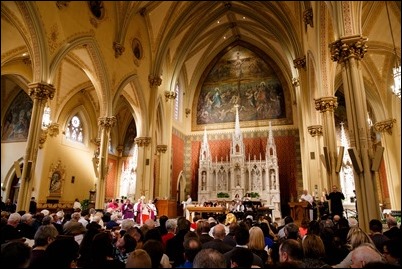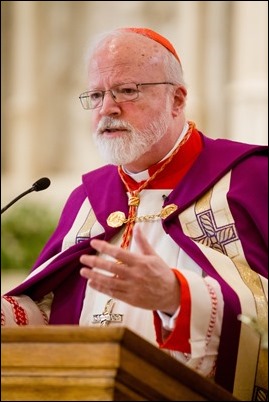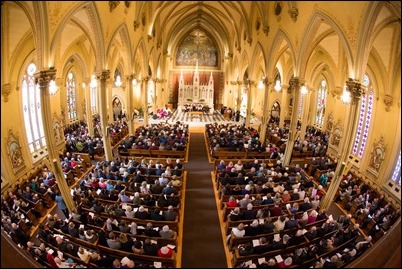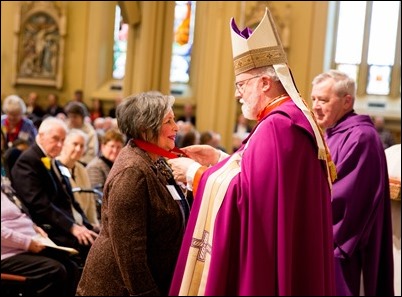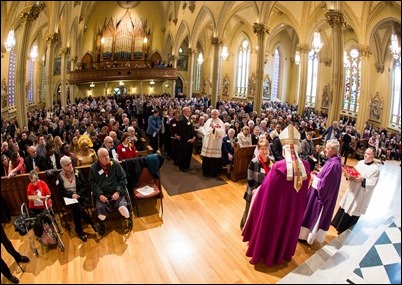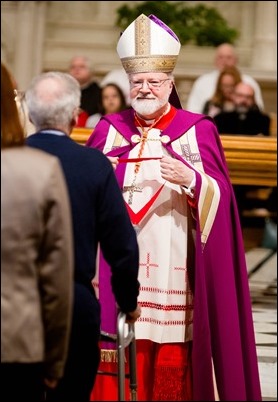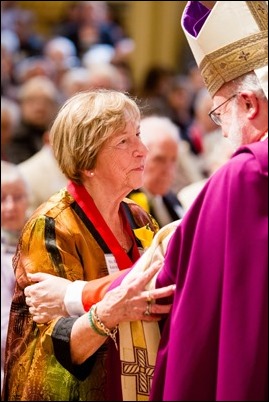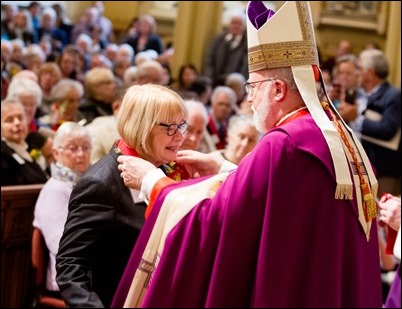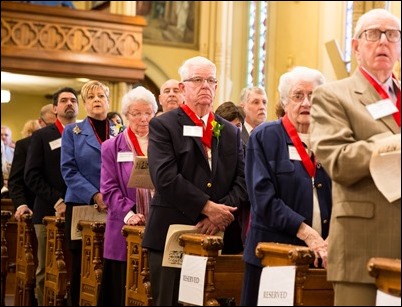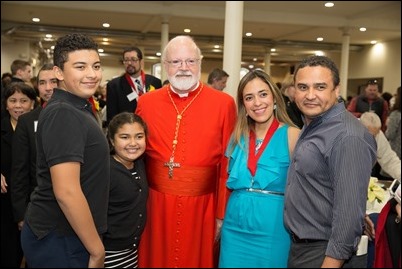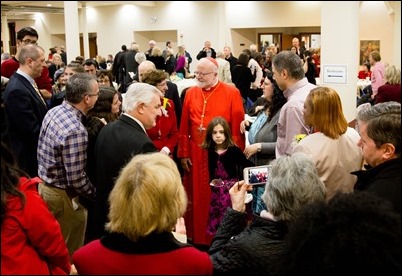 This annual celebration is always a wonderful opportunity to recognize the extraordinary generosity and commitment of so many of our parishioners who, year in and year out, dedicate so much of their time and talent to the service of the Church in Boston and allow our parishes and Church agencies to thrive. This is just one way that we can thank them and thank God for their generosity.
---
On Monday, I met with Bishop Paul Hinder, a Swiss Capuchin who is bishop of the Apostolic Vicariate of Southern Arabia. He has a seminarian who is studying at St. John's Seminary and was in Boston to visit him, so he took the occasion to come and greet me. He joined me for lunch along with Father Bob McCreary, who was also in town.
During our lunch he presented me with a copy of his book, "Bishop in Arabia," which is dedicated to the Missionaries of Charity who were martyred in Yemen.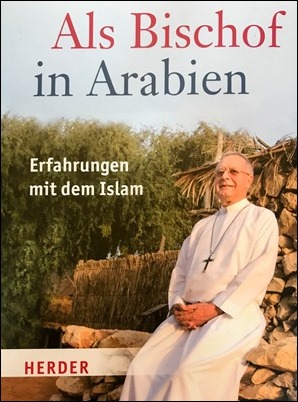 ---
Also that day, I was visited by the provincial of the Salesians, Father Timothy Zak. It was a chance to meet him and hear firsthand about their plans in the archdiocese. Among the things we discussed was the work the Salesians are doing in East Boston with their youth center and that they are hoping to able to send some additional Salesians to work there.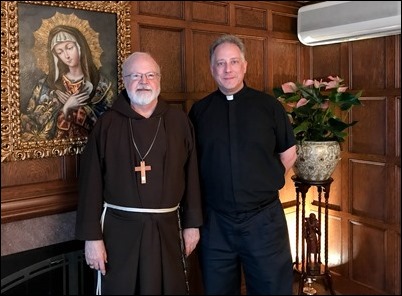 We are so grateful for their presence in the archdiocese, as well as the help they give our parishes on weekends.
---
On Tuesday, I met with our recently ordained priests for one of our regular ongoing formation meetings.
As has been our practice lately, we began with lunch followed by a time of discussion and then concluded with midday prayer.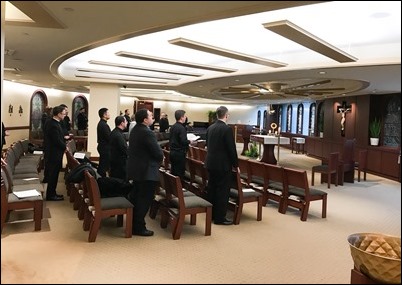 During our time together, we had a brief presentation by Joe D'Arrigo on the work the Clergy Funds is doing on behalf of our retired priests, and then we had a discussion on different aspects of priestly spirituality.
---
That evening, we had one of our regular meetings of the Archdiocesan Pastoral Council, at which we heard a presentation by MC Sullivan on efforts to legalize assisted suicide in Massachusetts.
It also happened to be the birthday of Sister Marian Batho, so we surprised her with the gift of a small Christmas tree.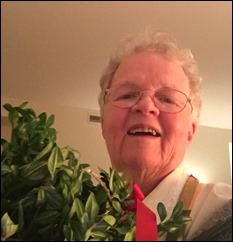 After the APC gathering, I paid a quick visit to one of the classes being conducted by the Masters of Arts in Ministry program, which has recently relocated to the Pastoral Center.
Until next week,
Cardinal Seán