Hello and welcome!
Saturday, I went to St. Mary's Parish in Waltham to celebrate our annual Altar Server Appreciation Mass.
Father Dan Hennessey and the Vocations Office organize this Mass every year to thank our altar servers for their faithful service. It was very well attended; we had a full church of altar servers and their families.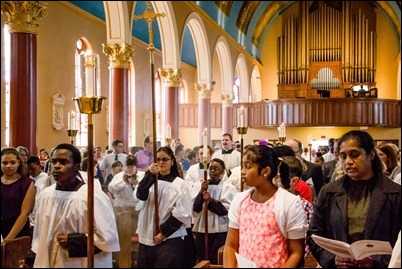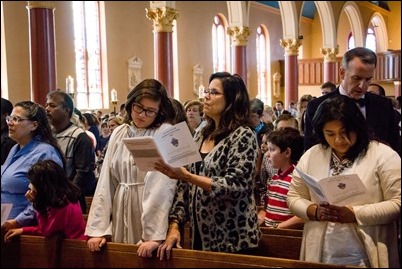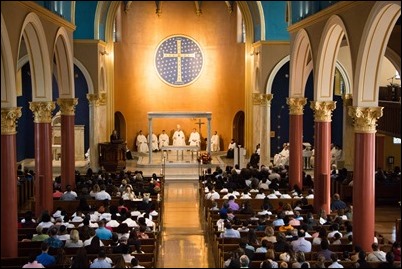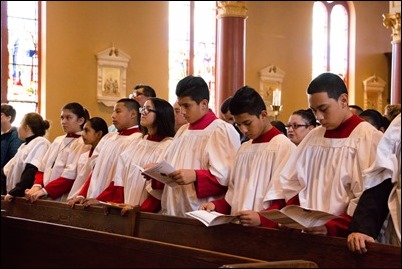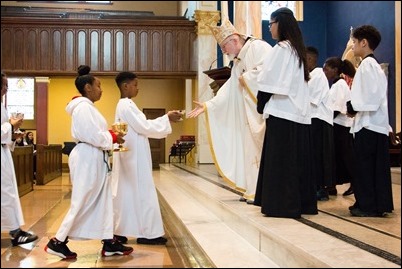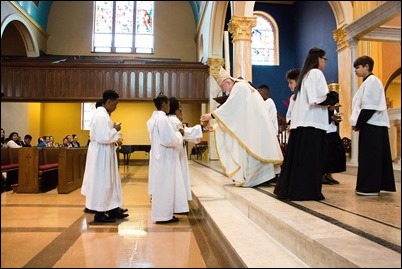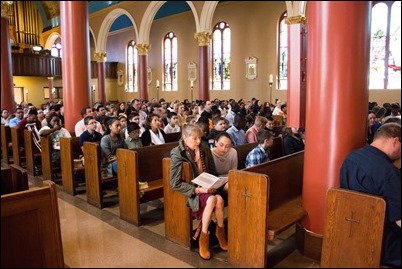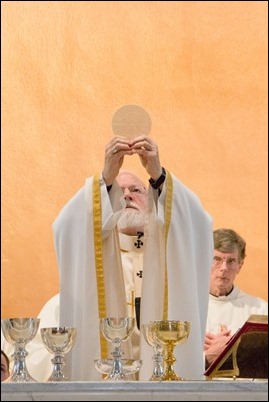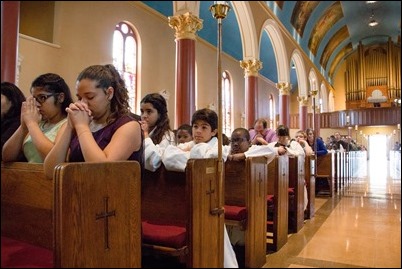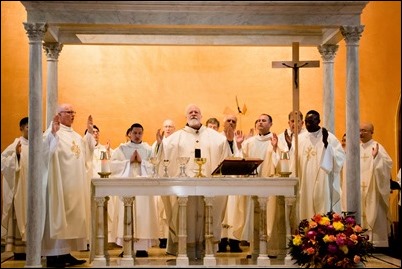 During the Mass, I presented eight altar servers – four boys and four girls – with the Pope St. John Paul II award and St. Teresa of Calcutta award for outstanding service to their communities.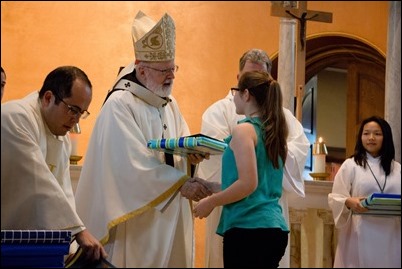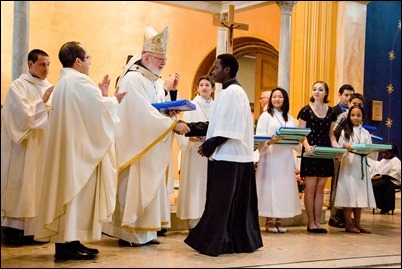 Following the Mass, they had an ice cream social for all the altar servers. They seemed very pleased, needless to say! I even had an ice cream sundae myself — it was the first time in a long time that I had had an ice cream sundae!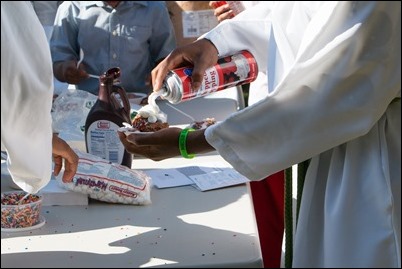 – – –
That evening, I went to St. John's Seminary to join the Boston Area Order of Malta's annual Mass and Dinner.
As we always do, we began our time together with a Mass celebrated in the seminary chapel.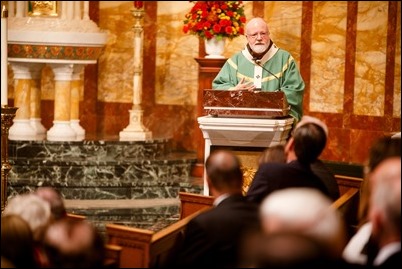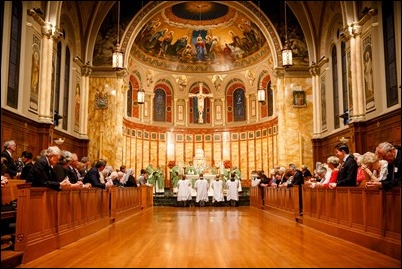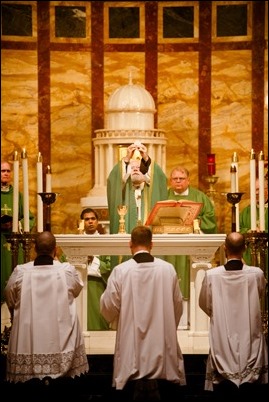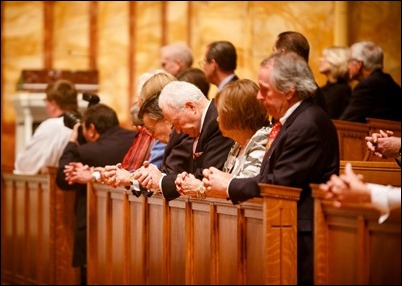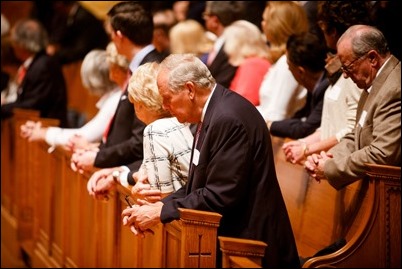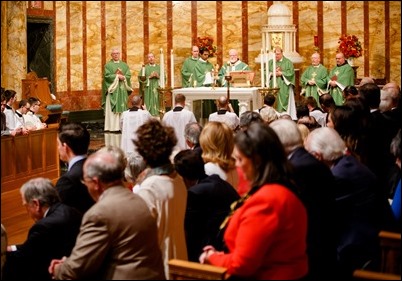 And, at the end of the Mass, we had a special blessing for new members who will be invested at the order's national ceremony in New York next month.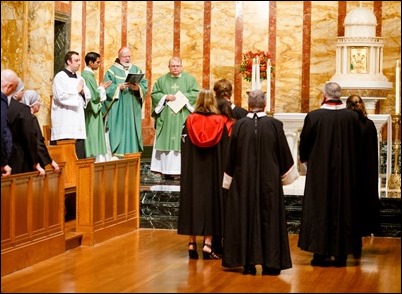 Following the Mass, we moved to the refectory for a lovely dinner and the evening's speaking program, which was emceed by Damien DeVasto, who as area chair oversees the Order's membership and charitable activities throughout New England.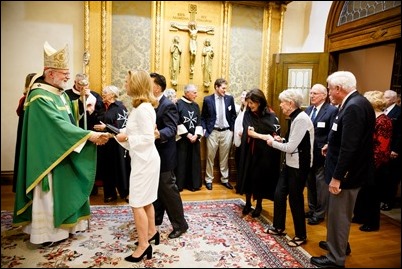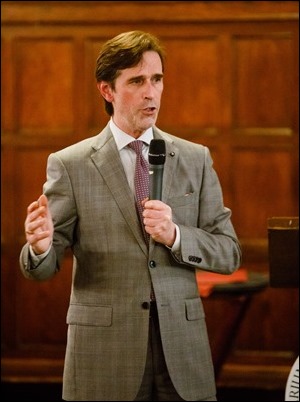 We heard wonderful witness talks by Laurie Cochran and Tom Hogan.
Laurie is suffering from liver cancer and went with the order on their annual pilgrimage to Lourdes, and she spoke of her very moving experience there.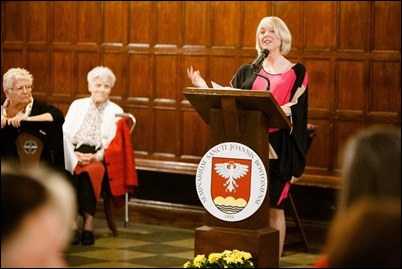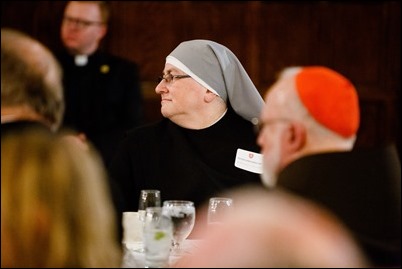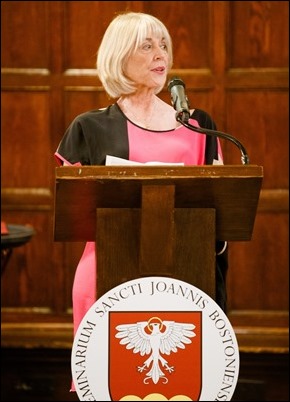 And Tom Hogan spoke to us about the very positive experience that his two sons have had at the Order of Malta's summer camp for young people with disabilities.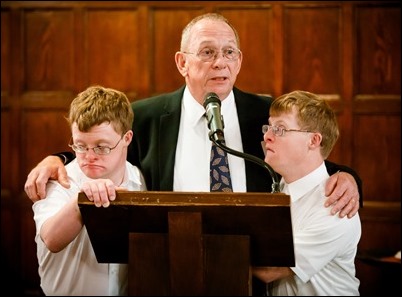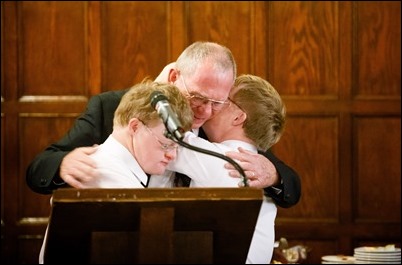 Our keynote speaker for the dinner was Sister Constance Veit, the director of communications for the Little Sisters of the Poor. As we know, the charism of the Little Sisters is one of caring for the elderly and she gave a very beautiful talk on ways that we can all reach out to and accompany our elderly. I was very moved by her talk.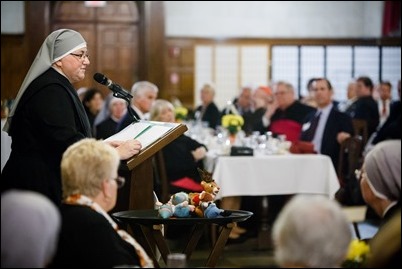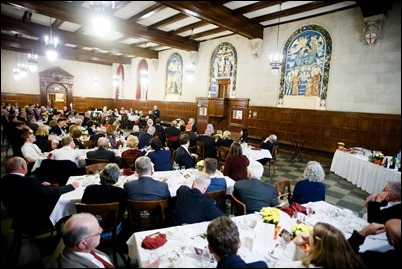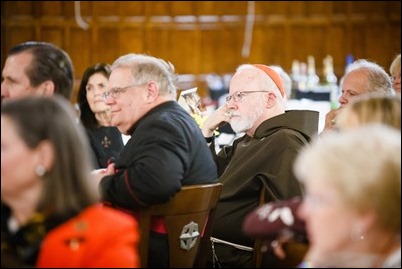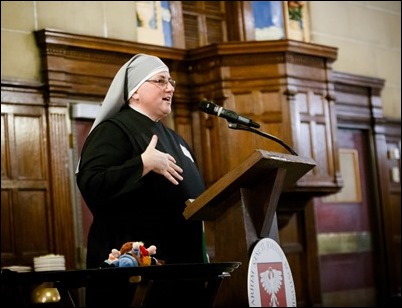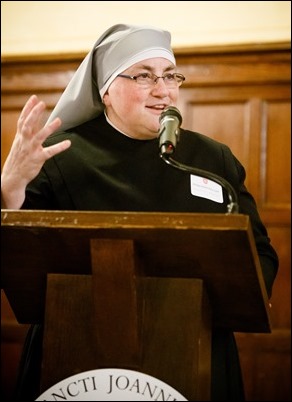 – – –
Sunday we had our archdiocesan celebration of World Mission Sunday at St. Columbkille Church in Brighton.
We had a full church for the Mass, including many members of the different ethnic communities in the archdiocese as well as many members of religious orders that work in the missions, such as the SMA Fathers and the Marist Missionary Sisters.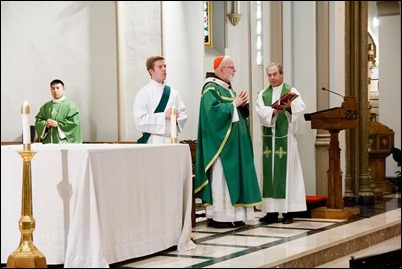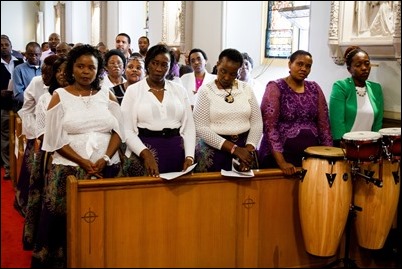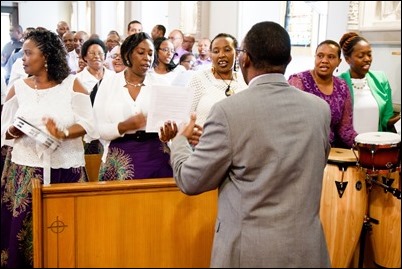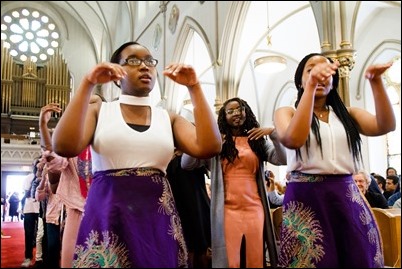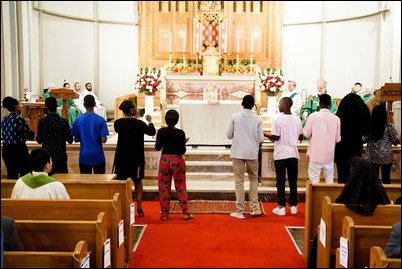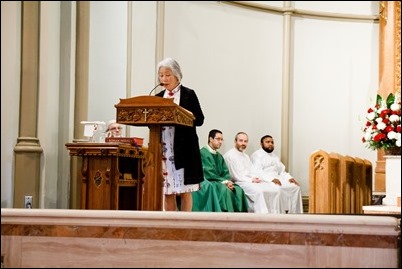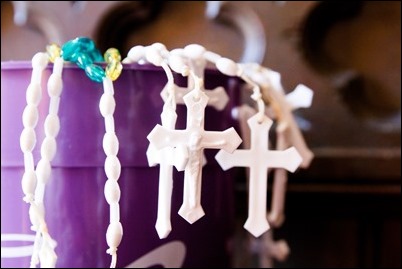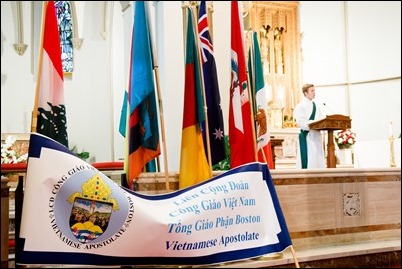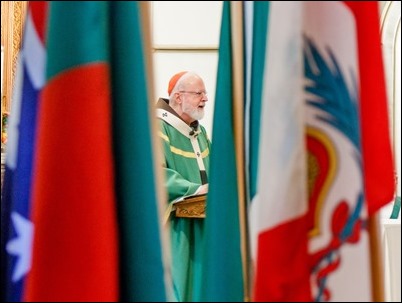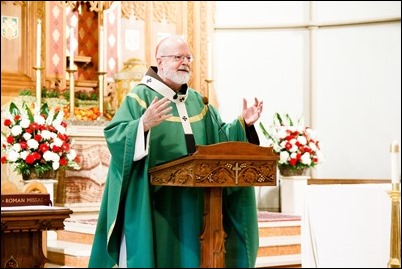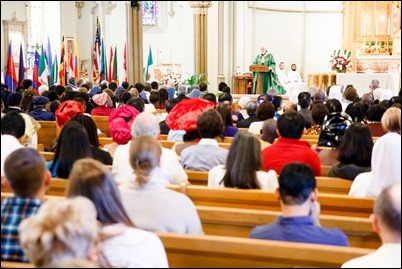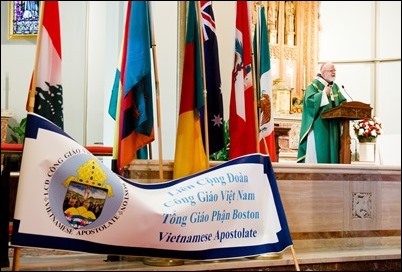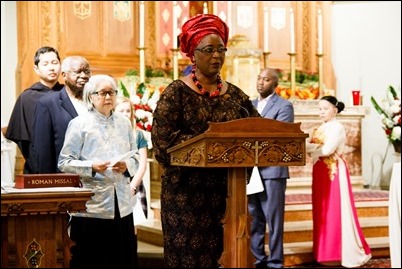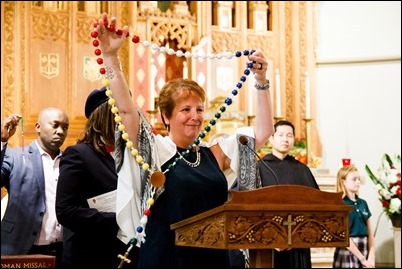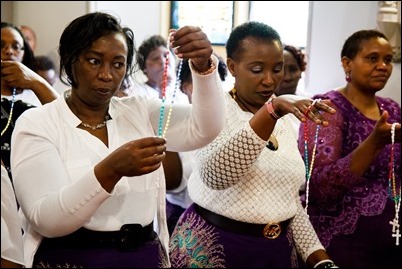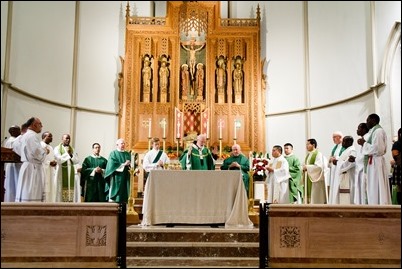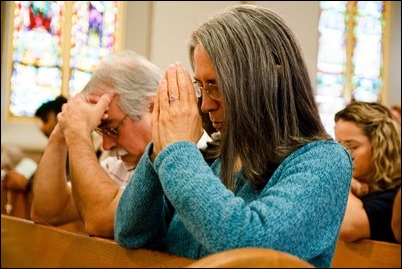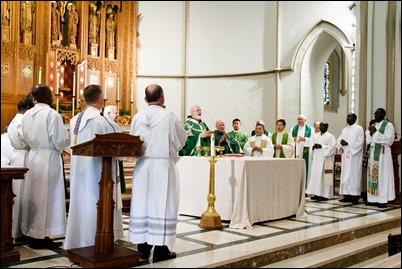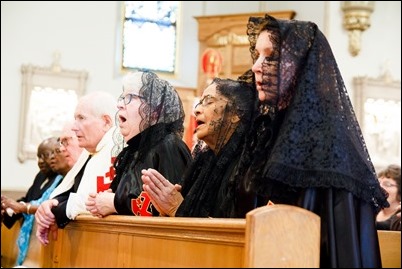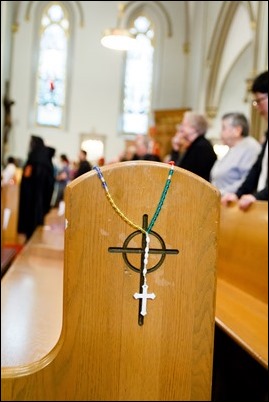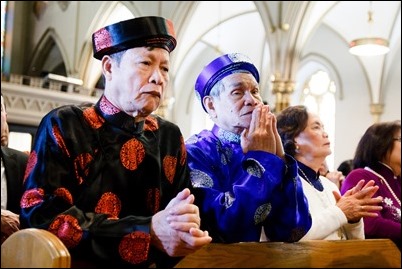 We also had choirs from several different ethnic communities as well as the children's choir from St. Columbkille's school.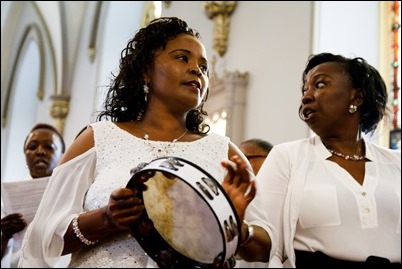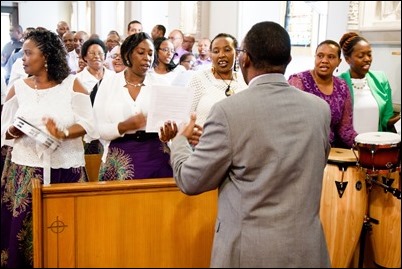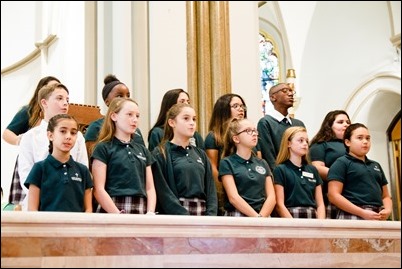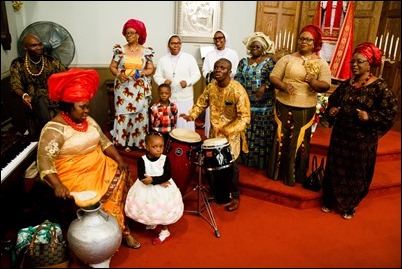 We are so grateful to Maureen Heil and Msgr. William Fay of our Pontifical Mission Societies Office for organizing this beautiful celebration each year. We are very proud of Boston's rich tradition of being so supportive of the missions and we are pleased that there was such enthusiasm for the Mass.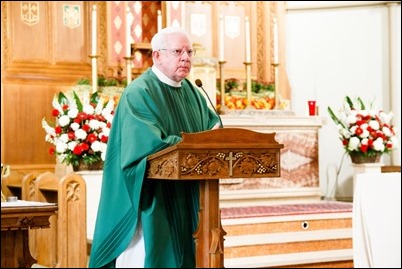 – – –
Monday, I went to Boston College High School to speak to the students at our first Created for Love Rally.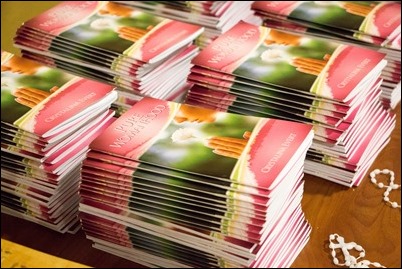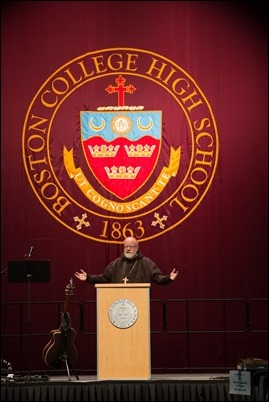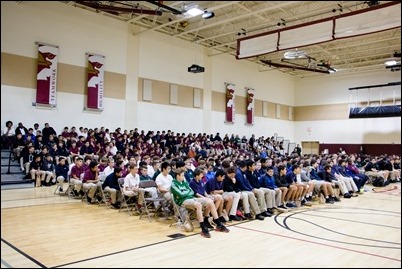 This was a wonderful gathering of our eighth grade students from Catholic schools and religious education programs in the archdiocese, who are the first group that will complete our middle school curriculum "Created for Love: God's Plan for Life, Love, Relationships and Marriage."
Jason Evert, Sarah Swafford and Chad Judice were with us as featured speakers for the day.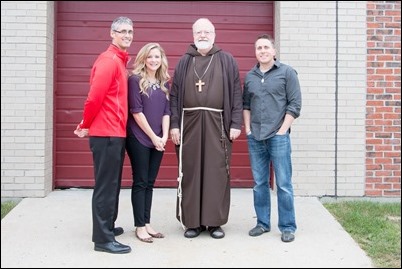 As these youngsters are poised to go on to high school, this was an important moment to help them understand the beauty of chastity and living according to the Commandments as part of our discipleship to Jesus Christ and the Church. So, I was very pleased to see the enthusiastic reception of this event and I hope this will become an annual event.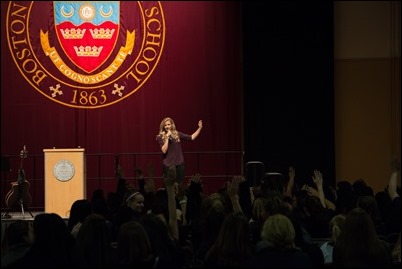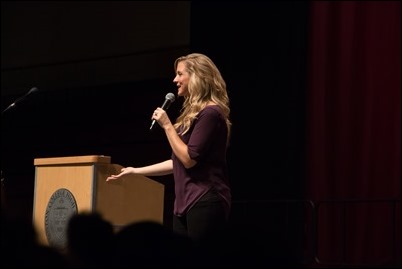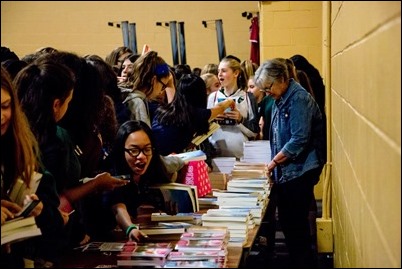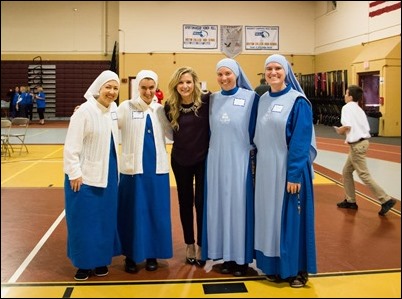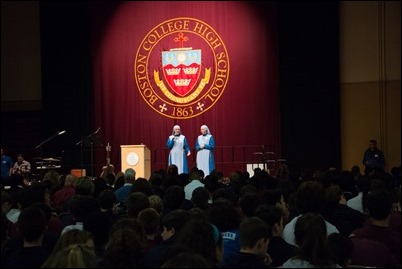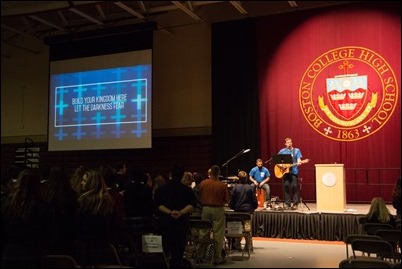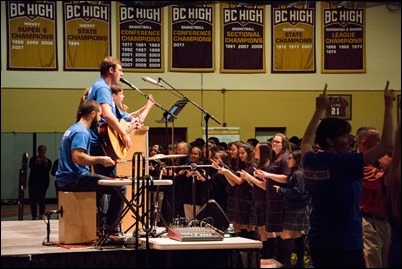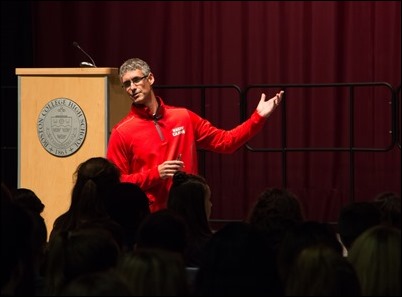 – – –
From there I went to the groundbreaking ceremony for the new Bethany Apartments at The Cardinal Cushing Centers in Hanover. This new development by our Planning Office for Urban Affairs will provide more than 35 residences for low- and middle-income people in the area.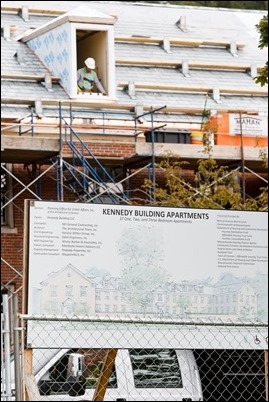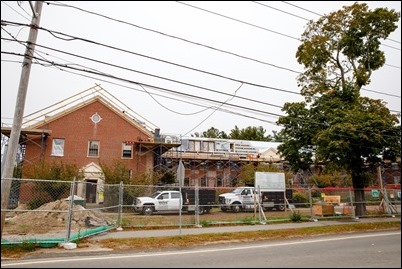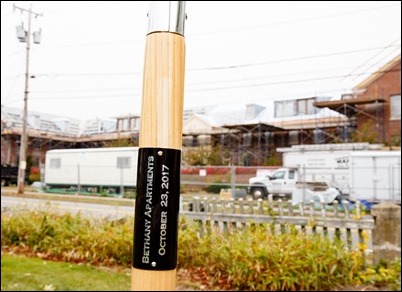 We were joined at the groundbreaking by Lt. Governor Karyn Polito, local and state officials and a large number of people who are involved in supporting the Planning Office's work.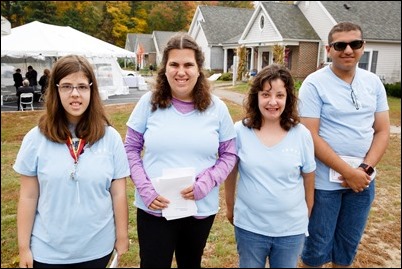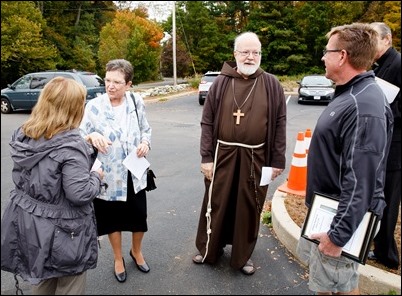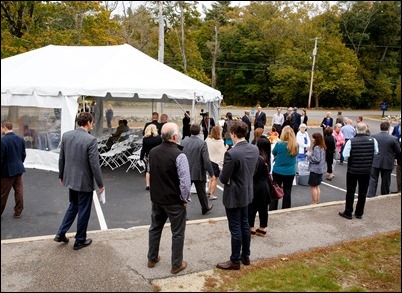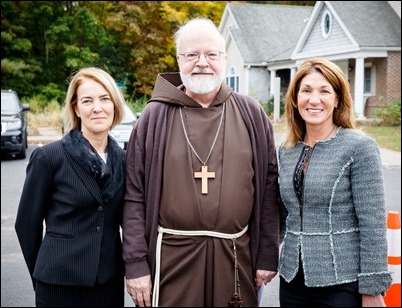 With Planning Office Director Lisa Alberghini and Lt. Governor Polito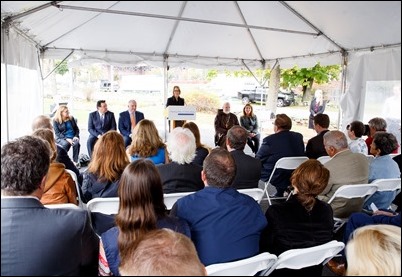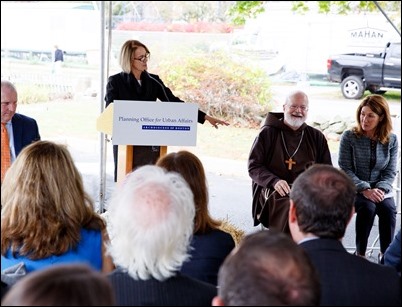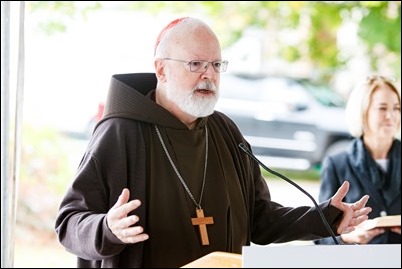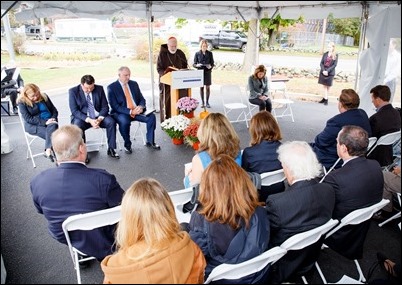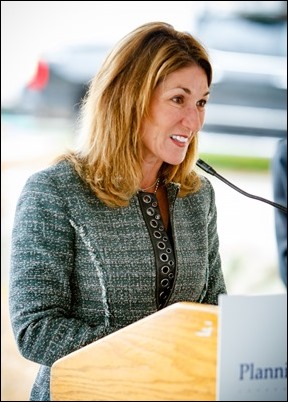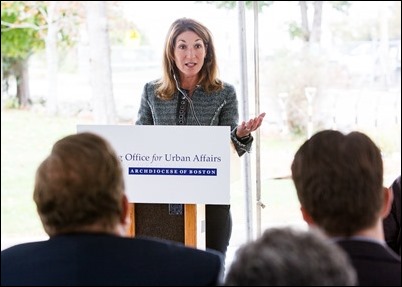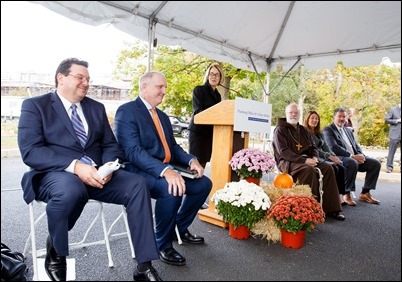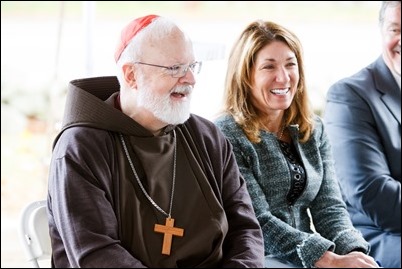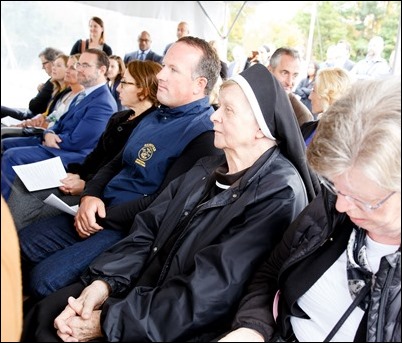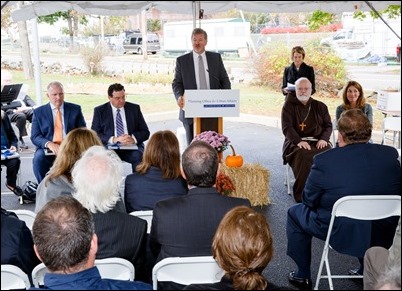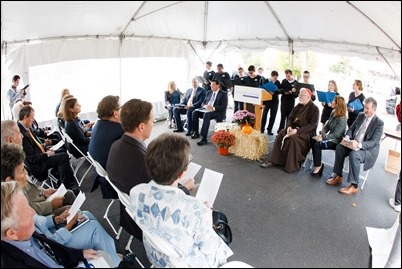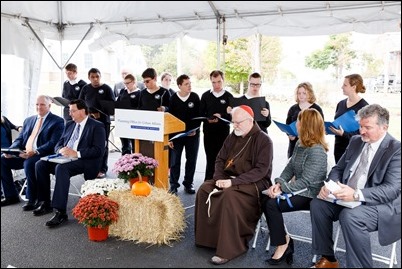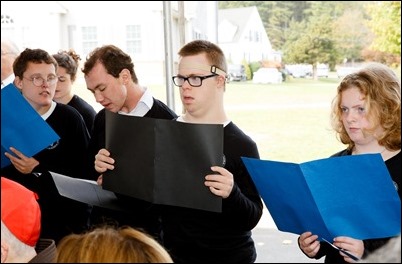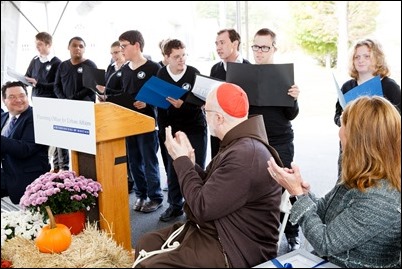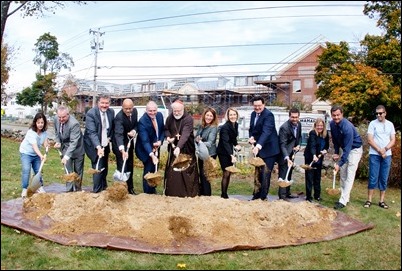 As I mentioned, the new development is on the grounds of The Cardinal Cushing Center. Originally the St. Coletta Center, it was founded by the Franciscan Sisters and Cardinal Cushing just after World War II as a place where "exceptional children," as Cardinal Cushing called them, could realize their full potential.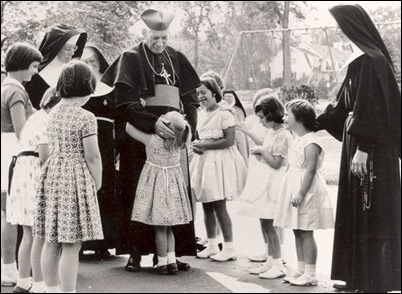 Such was his love for these children that Cardinal Cushing chose to be buried on the grounds of the school in a chapel which is a replica of the Portiuncula Chapel in Assisi.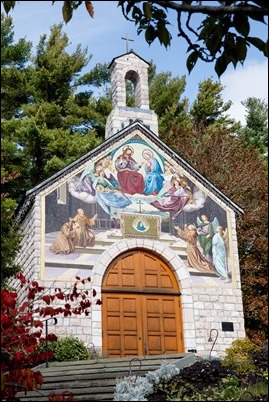 Before the groundbreaking, I took a moment to visit the chapel.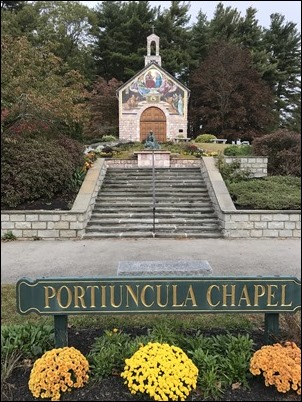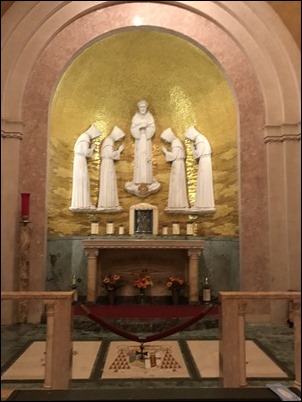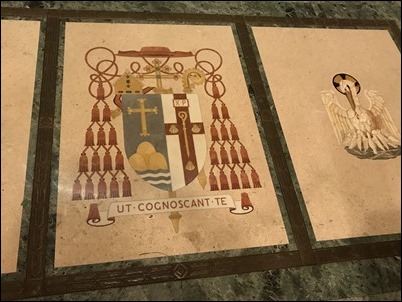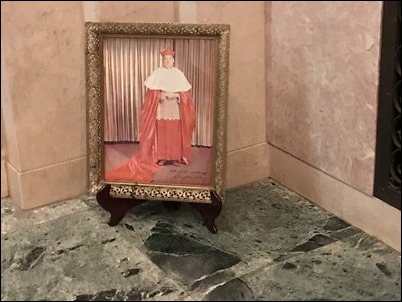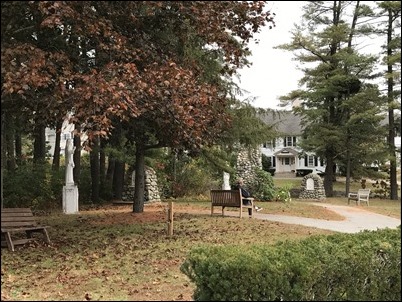 I often joke that when I went to the Holy Land for the first time, and people asked me how I liked it, I would always say, "It is wonderful. It's just like the Franciscan Monastery of the Holy Land in Washington!" Well, if you go to the Portiuncula Chapel in Hanover, it's is even more beautiful than the Portiuncula in Assisi, because in Assisi they built Our Lady of the Angels Church on top of it. But in Hanover, it's in a very beautiful wooded area, the way it would have been in the time of St. Francis.
Of course, the work that is being done there at The Cardinal Cushing Center with the special needs children and their families is just extraordinary. So, we are so proud of our Planning Office for Urban Affairs for its work in conjunction with them to build new housing there for working class people.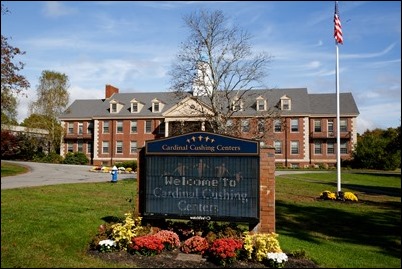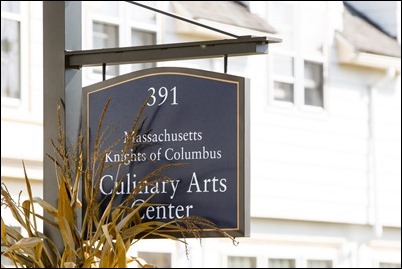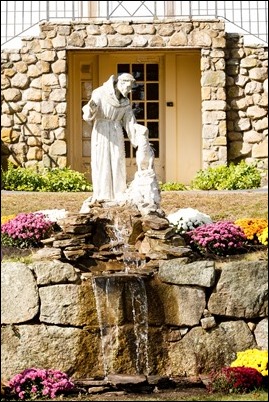 – – –
The following day I went to Milton to celebrate the funeral Mass for Msgr. Alves. His sister, who is a Sister of St. Joseph, Sister Mary Alves, proclaimed the first reading for us.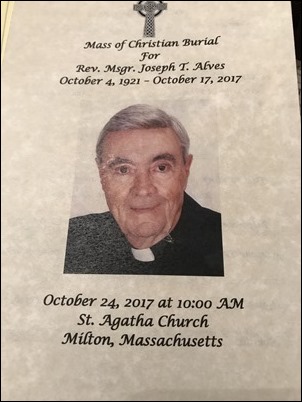 Father Chris Hickey gave an extraordinary a reflection on his life. Msgr. Alves was the oldest living priest in the archdiocese and he had an extraordinary military career flying B-29 bombers in World War II before becoming a priest.
It was a lovely send-off for a priest whose long ministry touched the lives of so many.
– – –
Later that day, back at the Pastoral Center, we had one of our regular ongoing formation meetings for recently ordained priests. During our lunch together, we had a very nice discussion about priestly spirituality and pastoral challenges. We spoke of the spirituality of a diocesan priest and talked about what kinds of things are life-giving and supportive of one's interior life. It was a very fascinating conversation.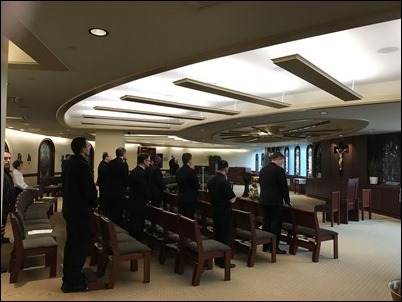 We concluded our gathering with midday prayer and a Holy Hour.
– – –
Tuesday, I was very happy to join Regis's annual Let It Shine Gala dinner at the Park Plaza Hotel in Boston.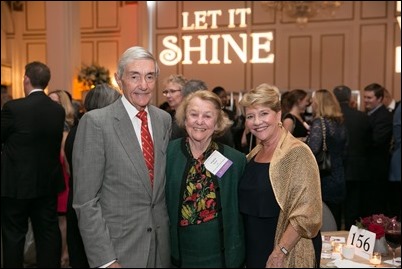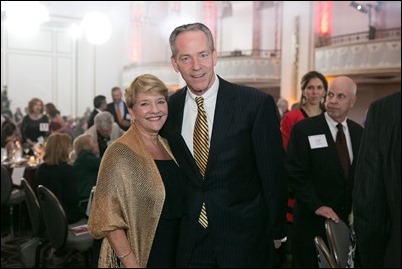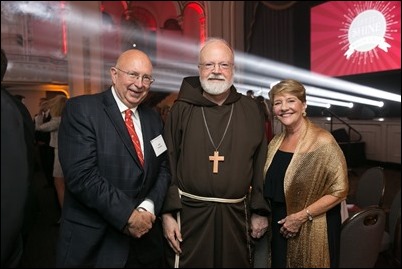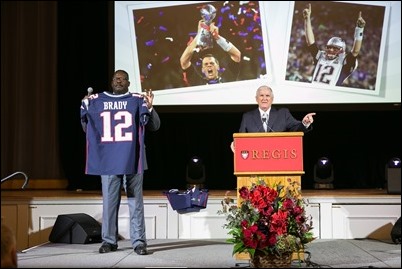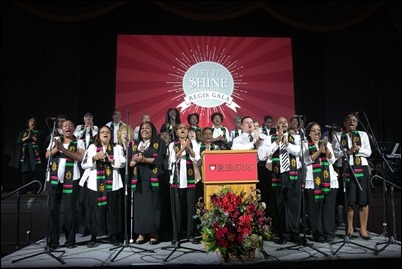 During the evening, they honored Marshall Sloane, who is such a close friend of all Catholic institutions in the archdiocese. He has also been a wonderful bridge between the Catholic and Jewish communities in Boston, so I was so pleased they chose to honor him.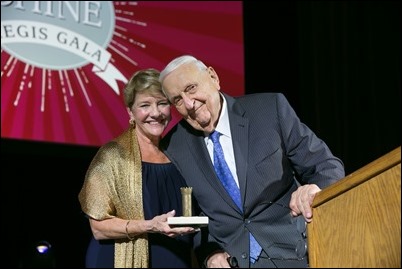 They are doing such wonderful work at Regis and I was so happy to be part of the dinner to support them.
– – –
Wednesday, I had lunch with the Vicars Forane of the archdiocese here at the Pastoral Center.
It was an occasion to thank them for their service and welcome new Vicars Forane, as well as to discuss with them ideas for best practices, parish visitations, and other aspects of their ministry.
– – –
Wednesday night, I joined the annual "Making a Difference" dinner to support Bethany Health Care in Framingham.
During the evening they honored the Massachusetts Council Knights of Columbus, an organization that means so much to our Catholic community.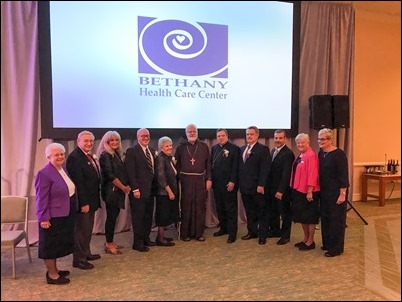 The Sisters of St. Joseph do such wonderful work at Bethany, and so I was very happy come out to support their mission.
– – –
Thursday, I came to greet a group of international priests serving in the archdiocese who were at the Pastoral Center for an enculturation program offered by Father Michael Harrington and the Office of Cultural Diversity.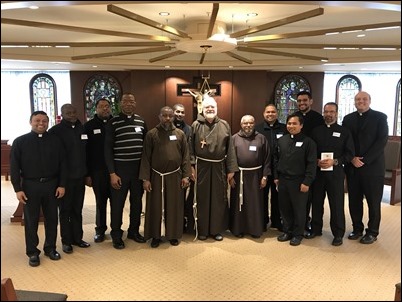 They joined us for our prayers with the Presbyteral Council in the Pastoral Center's Bethany Chapel.
– – –
Thursday afternoon at the Pastoral Center we had a workshop on addiction recovery for those involved in pastoral ministry and in ministry responding to the suffering resulting of the opioid crisis. It was sponsored by our own Archdiocesan Addiction Recovery Pastoral Support Services, the Office of Chaplaincy, and the archdiocese's Opioid Task Force.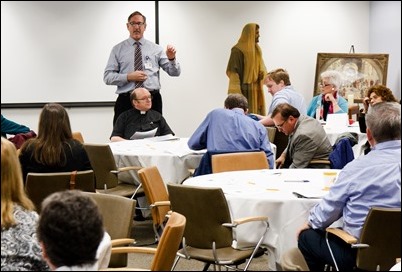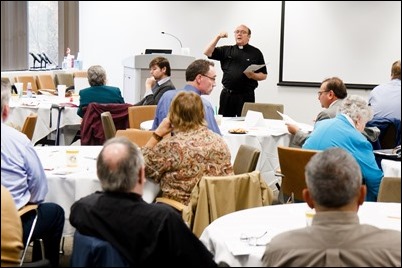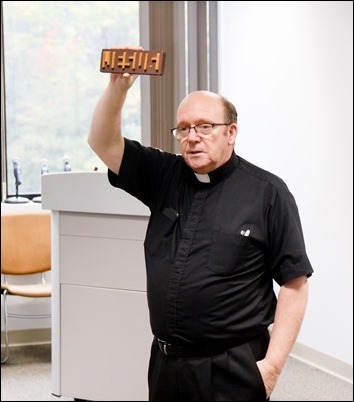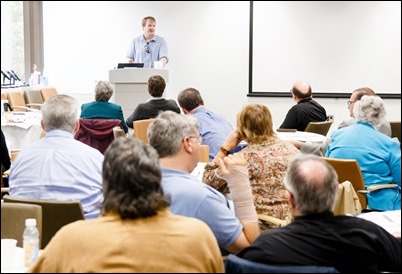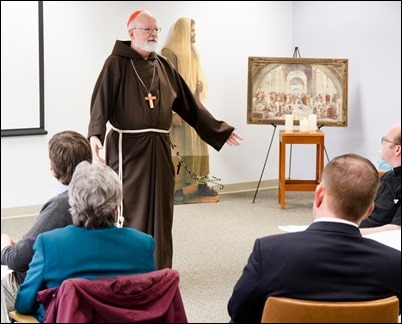 We were very pleased to be joined by Quincy Mayor Thomas Koch and Boston Mayor Marty Walsh, who both addressed the conference participants, and for the number of mental health and addiction recovery professionals who provided talks.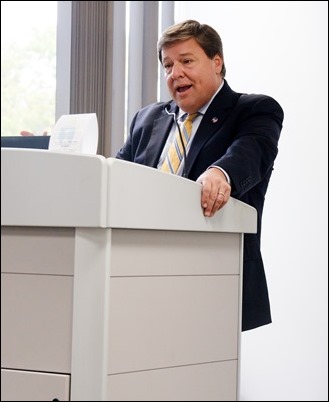 Mayor Koch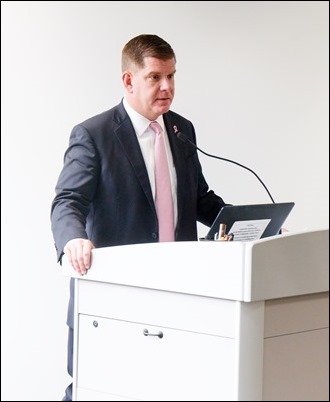 Mayor Walsh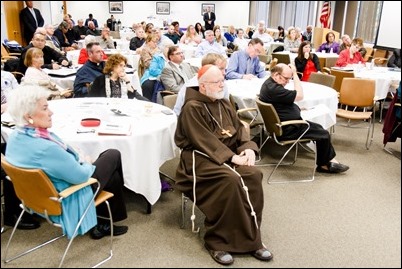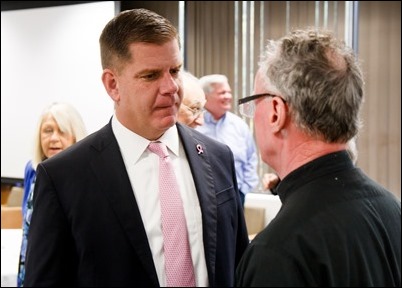 We are grateful to Father Joe White and Deacon Jim Greer for all their work on this very important topic and we are very happy that the response was such an enthusiastic one for this initiative and for the work that pastoral staff and clergy are doing in our parishes.
Until next week,
Cardinal Seán