Hello and welcome!
As I mentioned last week, around this time each year I like to give some of our newly ordained priests an opportunity to reflect on their experiences. Last week, we heard from Father Wellington Oliveira, and this week I am pleased to have Father Michael Zimmerman share the story of his life and call to the priesthood with you.
– Cardinal Seán
– – –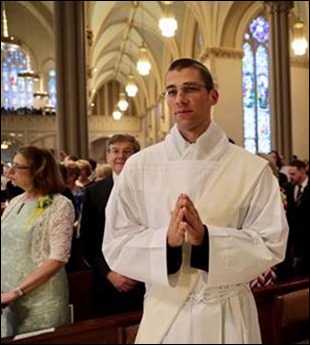 Preparing for Ordination with my Parents
When God called Father Abraham to the Promised Land, I think the reasons Abraham went were different from the reasons God called, and the journey was just beginning even after he had arrived there. At 28 years old, I may not be a delayed vocation like Abraham, but I have a sense, after being ordained for just two months, that the reasons I've chosen to respond to God's call to become a priest are very different from His reasons, and that this is just the beginning of a wonderful journey.
Since being ordained, I've been able to celebrate Masses of Thanksgiving with the major players that have lead me to seminary and supported me during my time there, and that's been one of my favorite graces as a new priest. I'll share briefly on the role they played.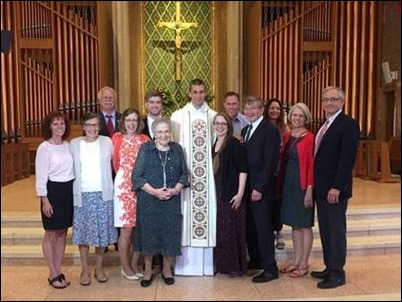 With my family after celebrating my First Mass
Family and Home Parish
I grew up attending St. Joseph Parish in Needham, MA with my parents and my older sister and younger brother. At my mother's prompting, we attended and served Sunday Mass and went to the parish schools from K-8. My dad grew up in a devout Mennonite-turned-non-denominational family, who had a number of ministers and missionaries. Scripture and prayer and Christian songs were a frequent occurrence when we visited them in Pennsylvania. Despite this strong support on both sides of my family and although I believed in God, I figured I would worry about religion when I was closer to dying and it became more relevant. That sentiment changed while I was in high school.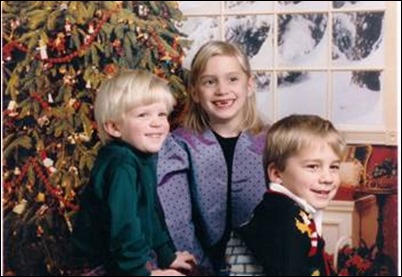 Christmas Photo with my Brother and Sister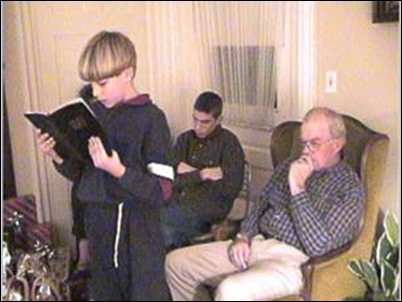 Reading the Nativity with my Dad's Side of the Family
High School Years
I went to Xaverian Brothers High School and began attending Life Teen at St. Mary's in Dedham through the invitation of my friends. Going to Mass at Life Teen began for social reasons — many of my friends — and more importantly, girls — were there. Initially, I did not want to receive Confirmation because I was at odds with Church teaching, but God was working overtime the summer of my junior year. I was overwhelmed by God's love during Adoration during the Steubenville East Conference, experienced freedom from sin in Confession on another retreat, and encountered the breadth of the Church at World Youth Day in Cologne, Germany. Although I still didn't agree with everything, it was enough to convince me that there was something powerful in the Church, and I wanted to see where it took me, and so I was confirmed that year. At Life Teen, I also I met my then-girlfriend, whom I dated for four years and she taught me how to love in a relationship. At Xaverian, I did well academically and with extracurricular activities and received the Cardinal Medeiros Scholarship to Boston University. At the reception ceremony I first met Sister Olga (now Mother Olga) and the Brotherhood of Hope.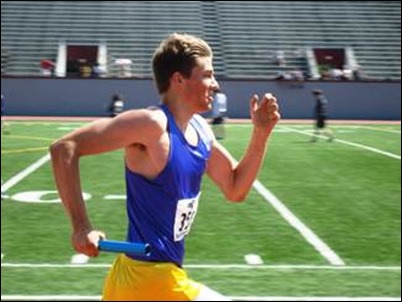 Running Track at Xaverian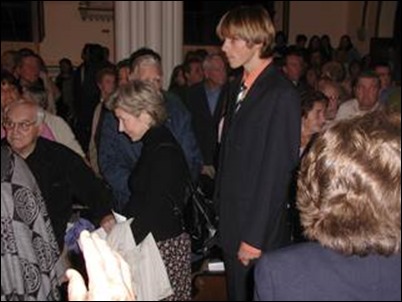 At Confirmation with my Sponsor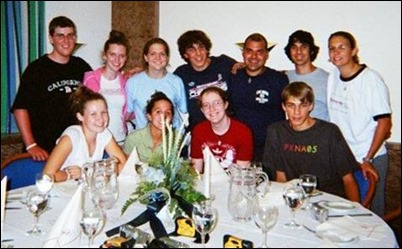 In Cologne for World Youth Day with my Small Group
College Years
At Boston University I did a little bit of everything. I studied Chemistry with the plan of becoming a high school teacher, ran on the track team, was involved in community service projects, and was a member and leader at the Catholic Center. In the Catholic Center Community, I formed many lasting friendships and grew spiritually in bounds. On a spring break service trip with the Brotherhood of Hope, I witnessed their community life, prayer, and ministry and reflected that this was a good way to live and I could see myself living in that way.
I ran away from that sentiment when I saw how much it (understandably) upset my girlfriend, but it came back again the next year. After a spring of intense prayer and reflection with the help of the Brothers, I realized I felt most peace in prayer, joy in service, and a call to give myself to God in such a way that I couldn't give myself to a wife in the way she would deserve. Breaking up with my girlfriend was the hardest decision I have ever faced, but it was clear it was over and the Lord gave me the strength to break up, and also much consolation afterward. At that point, I knew I was called to celibacy, but I didn't know whether as a religious or diocesan priest. The summer going into my senior year, I spent the first half living with the Brothers and six other college-age men, but felt called to the priesthood instead.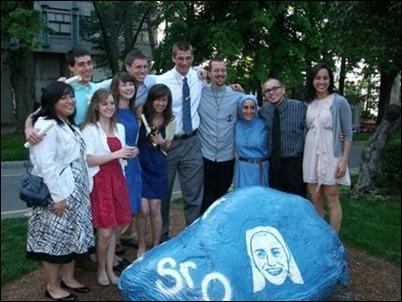 With a Few Graduating BU Catholic Center Seniors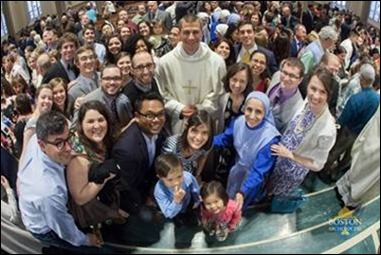 BUCC at my Ordination (Lots of familiar faces!)
The second half of that summer, I served as a missionary with the Salesian Sisters down in Panama teaching English in a grade school. The biggest vocational aspect of it came during the three-week training session in New Jersey. There was a girl also in training that I knew I was going to hit it off with right away. She was beautiful, funny, and spoke with profundity. My constant prayer was for God to guard my heart, but my constant action was hanging out with her and sharing more of myself than I should have. I prayed with a torn heart, as I could see myself in a long-term relationship with her, yet I still felt called to a life consecrated to God. Towards the end of the training, my prayer had essentially just become a deep mental/spiritual "Ugh," but God opened my eyes to the situation, and I suddenly felt light and free. It felt as if a voice spoke to me saying "This is your life, you can do with it whatever you want." I saw the two paths before me with clarity, but recognized that it was God who has made me happy and that I still felt that he wanted me to continue to pursue Him. It changed my vocation from something I was just going along with for the ride to becoming an act of free will, and thus an act of love.
In Panama, I also saw I could not solve the poverty there, and education could not do it alone, either. But what every person needs, from the rich students at BU to the poor kids in rural Panama, is the love of Jesus Christ. I wanted to bring that Love to people, to be that face of Love, to be those hands of Love, to be that voice of Love to His people. If God wanted me to do that in ordained ministry, then that is who I wanted to be and is what I wanted to do.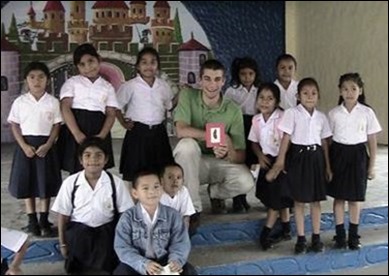 On Mission in Panama with Some Students
Seminary Years
After entering seminary, there have been several times when I questioned my vocation, but every time God brought me to a deeper love and conviction that this was my vocation. After studying two years of Philosophy at St. John's Seminary in Brighton, I have been living at the Pontifical North American College in Rome and studying Theology and, returning next month, specializing in Biblical Theology at the Pontifical Gregorian University. My time in Rome, praying with the many saints, has led me to ask God when and how I am called to be a saint, and the answer has continually been through diocesan priestly ministry in Boston.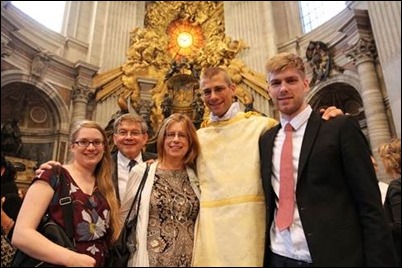 Diaconal Ordination in Rome with my Family
And Beyond
Those were the reasons I responded, but God's reasons are ever higher. As a few of my classmates commented on the day of our ordination: "We were born for this day". While certainly true, God's Providence has already used us to bring back those who had left the Church before we were even born. God's Providence is infinite and the Sacraments are powerful.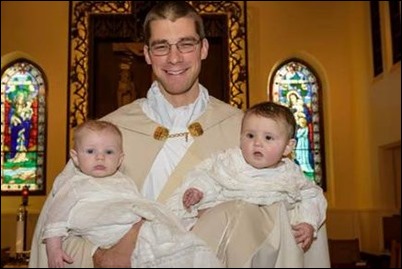 Baby-Deacon's First Baptism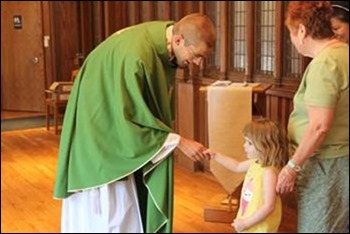 Greeting Parishioners after Mass
I've had a lot of experience of the Sacraments over the past two months — I've presided at all of them except Holy Orders, which I received. They bring down a taste of heaven and everyone even proximate gets slammed with grace. And they shape you.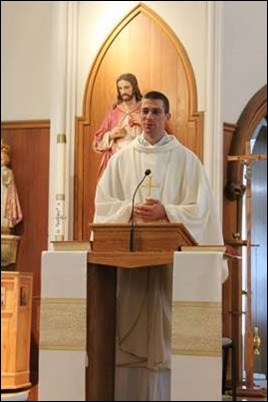 Preaching in the Parish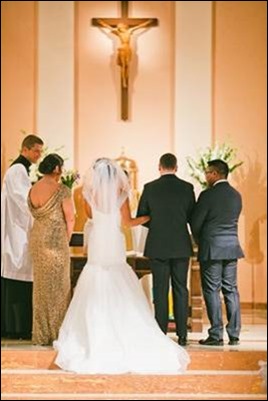 At a Friend's Wedding
Before being ordained, I recognized that I would never attend Mass in the same way again, and I was a little saddened at that thought. But my experience of Mass has changed and it has changed me, please God, in such a way as to be conformed to Christ ever more. It has been a joy to serve the people of God in the Light of Christ Collaborative in Whitman and Abington and to see God at work in their lives. They need God's grace just as much as I do, and so I've recognized ever more the need for priests. We're blessed to be in an archdiocese which averages a priest every 4 square miles and has the Sacraments so readily available, but there are many people in need of God who will only respond to an individual reaching out and personally meeting them. I ask and hope that you bring those God has placed in your life to the Sacraments, and that you pray for me as I begin on this journey as a priest of Jesus Christ.