As I announced in my last post, I have some exciting news to share with you today.
I am pleased to announce the launch of the new website of the Archdiocese of Boston, www.BostonCatholic.org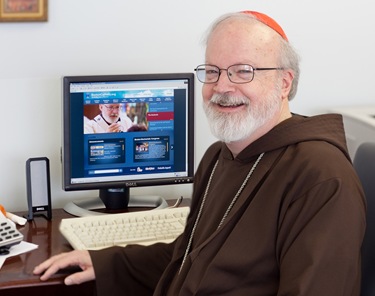 This new website is the product of a collaborative effort that involved many talented and dedicated individuals who understand the important role of web communications in furthering the mission of the Church.
We chose this day to unveil our new site in honor of St. Patrick, the patron saint of our archdiocese.
St. Patrick worked tirelessly to bring the Good News to the Irish people in ways that were accessible to them.  Perhaps the most famous example of this is the story of St. Patrick using the shamrock to explain the nature of the Trinity.
In that same spirit, we hope and pray that this new web site will help people to better come to know the love of Christ and His Church in Boston.
Please take a moment to look over our new site.
A happy and blessed St. Patrick's Day to you all!
Cardinal Seán