Summer is going fast and now is the time to start focusing on our big plans for this fall. And so, I would like to say a brief word about our bicentennial renewal program, "ARISE Together in Christ."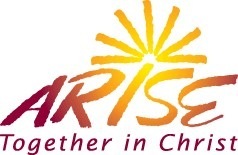 Many parishes will host Arise Sign Up Sunday on Sept. 13 and 14. It will be an opportunity for parishioners to sign up for their small faith sharing communities. The small group leaders have been preparing for this day and we are blessed with the dedication and commitment that so many bring to the work of building up the Church.
The first season of ARISE focuses on Christ, inviting us to explore the theme of "Encountering Christ Today," and it promises to be very interesting.
Parishes which have not signed up yet but are still interested in participating in the program, can contact Mary Ann McLaughlin or Ann Cussen at our Office for Worship and Spiritual Life at ariseinchrist@rcab.org or at 617-779-3640.
– – –
My classmate Archbishop Charles Chaput just sent me a copy of his new book "Render unto Caesar," in which he talks about Catholics and their political responsibilities. I am very eager to read it. I am sure that this very timely work will help form our Catholic readership as they prepare for the national election.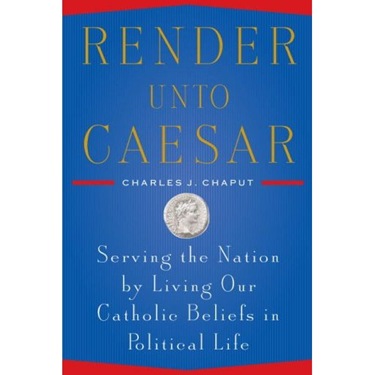 – – –
Last Thursday, I attended a reception with supporters of the archdiocese's 2010 Initiative for our Catholic schools. We gathered on Cape Cod, at the Oyster Harbors Club in Osterville with about 100 benefactors and potential benefactors of the Catholic schools.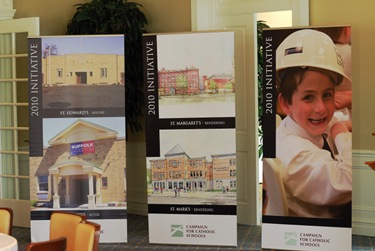 We wanted to help them to become aware of the need for financial help, especially at this very critical moment in the ministry of our Catholic schools, in light of the very hopeful signs from our experiences in Brockton and now in Dorchester.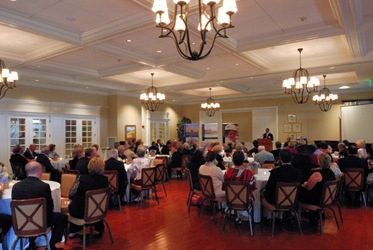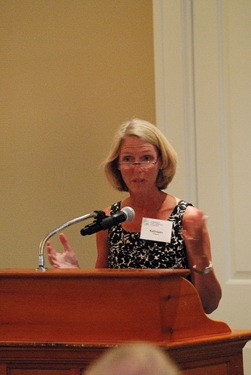 Kathleen Driscoll
Each of us spoke about Catholic education from a different perspective, including John Fish, Jack Connors Jr., Kathleen Driscoll and Peter Lynch, who gave an amazing talk on how important the success of these schools is for our children.
I was amazed that for such a long speakers program, everyone in the audience was so attentive and engaged, which I took as a very hopeful sign.
The current effort is trying to raise $68 million to establish the 1,500 student Pope John Paul II Catholic Academy. We have raised $21.8 million toward this goal. We are extremely grateful fo Kathleen, Jack, John and Peter for their strong leadership in this most important initiative.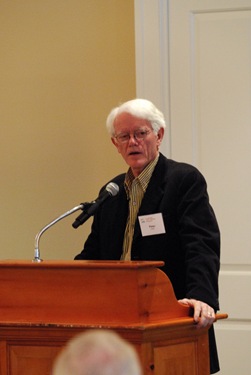 Peter Lynch
John introduced a video of our progress at Pope John Paul II Academy in Dorchester which is scheduled to open Sept. 8. Of the schools that we combined to form the new academy, we have gone from 1,300 students last year to the 1,500 students we expect when the doors open. At the Trinity Academy in Brockton we've seen a similar increase, they went from 400 students last year to 525 and with some grades having a modest waiting list.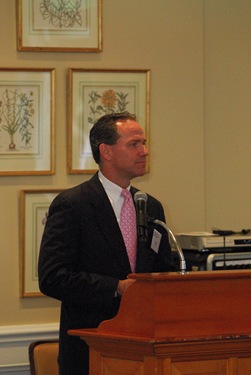 John Fish
After the talks and short video, John and Jack led a questions and answers period, so everybody had a chance to get involved in the discussion.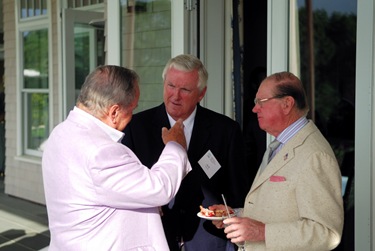 Jack Connors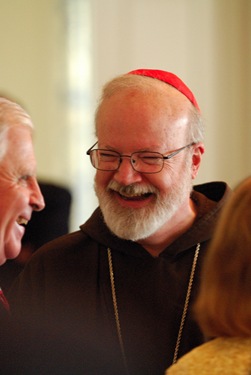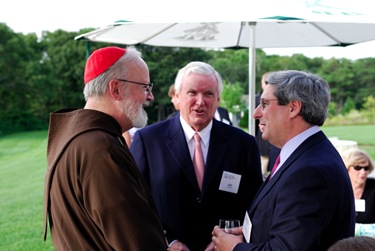 We want to make a Catholic education available to the largest number of children possible and to ensure it is truly Catholic and truly be one of excellence — those are really the only two reasons to justify having Catholic schools. But, they are very noble and important reasons for us as a Catholic community. Of course, we are always happy to accept children from other faiths who are looking for a sound moral education and also looking for one that will prepare them for life.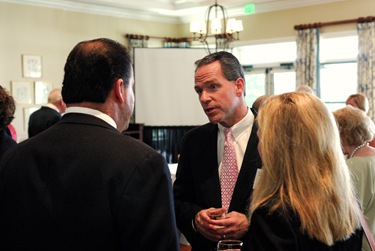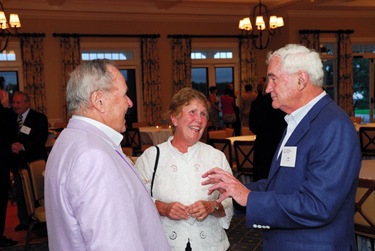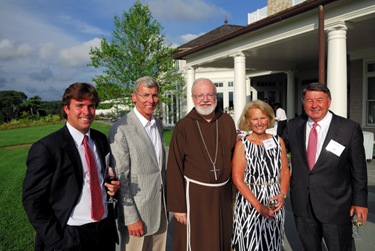 – – –
Saturday, I went to the Proud2BCatholic concert and festival which was the official bicentennial event for the youth of the archdiocese at the Marist Retreat House in Framingham. This year we joined forces with Peter Campbell, who runs Proud2BCatholic.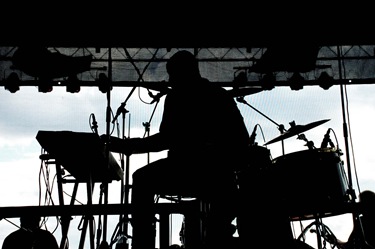 There had been threats of thunder showers all day, but it turned out to be a lovely day.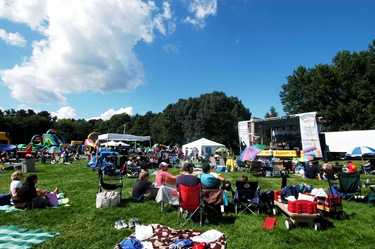 We were joined by 800 to 900 young people and a nice group of priests, who came out to concelebrate from the Marist community: Father Roland Lajoie, the Boston provincial of the Society of Mary with Fathers Raymond Arsenault, Robert Champagne and John Granato. Also concelebrating were Father Bob Connors and many of priests from around the archdiocese, who came with young people from their parishes.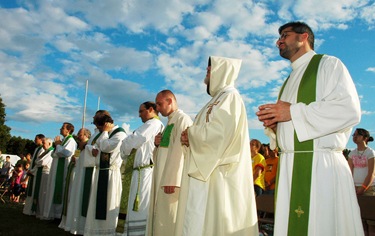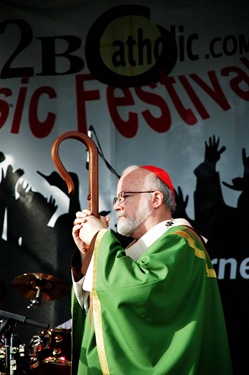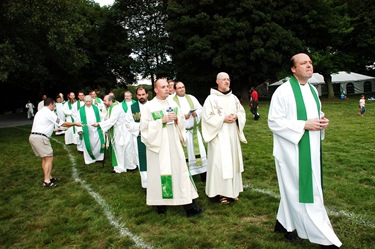 Father Michael Harrington, who works in our vocations office, led the evening's Adoration of the Eucharist. Father Matt Williams, who works in our Faith Formation and Youth Evangelization Office, gave a very challenging talk about vocations, urging the young people to have a sense of vocation in their own lives.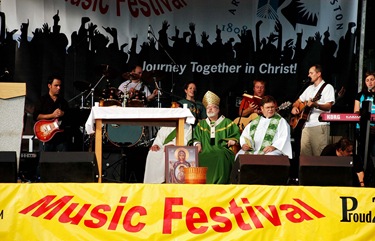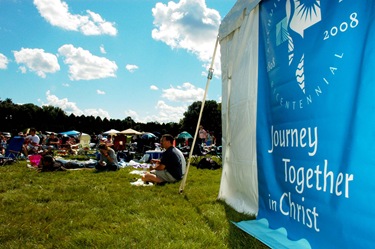 There were a number of university students there, some of them had been with us in Sydney for World Youth Day. Proud2BCatholic is always a great celebration. We are so grateful to Peter Campbell and all the musicians: Tony Melendez, Martin Doman, Kelly Pease, Zealous, and Straggler's Plea.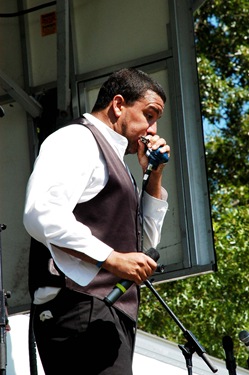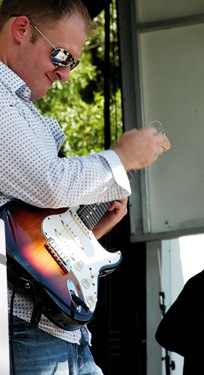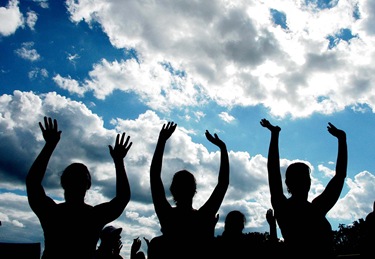 – – –
The next day, on Sunday morning, I celebrated the closing Mass of the 2008 Courage Conference at the Marian Spritual Center in Medway. Courage is an organization for individuals who struggle with same-sex attraction, but seek to live their lives consistent with the teachings of the Church.
I was very happy to be a part of it and it was also a chance for me to acknowledge publicly the service to the Church of Father John F. Harvey, OSFS, who has given so many years to this ministry.
I met him for the first time in Washington, 30 years ago, I was a young priest and he was already involved in this ministry doing wonderful work. Now, at 90 years-old, he is still serving God's people with the same zeal and affection.
There were almost 200 participants at the conference and Dale O'Leary, who is always so good, gave her keynote address at the conference on "Attachment Disorders and the Need for Love." I also got a chance to speak with Father Paul Check, a priest in the Bridgeport Diocese and former military chaplain, who will be taking over for Father Harvey as director. Father Harvey is going to retire and take a more ancillary role. Father John Sullivan, who is the chaplain for the archdiocese for Courage and Father Al Sylvia, who is the archdiocese's chaplain for Encourage, the group that works with the families, were both among the concelebrants with me at the Mass.
The ministry of Courage is a very important one. You can find out more about them visitng their web site.
There are many people who disagree with the Church's teachings on chastity and living the Ten Commandments. For that reason, I was very happy that the Gospel reading was the one where Jesus is walking on the water and Peter walks on water to join him. When Peter begins to sink, Jesus takes his hand and says, "Take courage." We need courage to be faithful disciples of the Lord. Faithful discipleship is not a cheap grace. It is a costly grace. Following the Lord and embracing his teachings in this secularized society telling us to do something else takes great courage.
We are naturally so grateful to all of those who support this ministry. They are helping people to live their faith and they need to be reaffirmed in their desire to follow the teachings of the Church.
– – –
That evening, there was Mass and barbeque at the St. John's Seminary for current and incoming seminarians and their families. At the Eucharistic Prayer there was a dramatic thunder at the elevation and then at the end of the prayer fire alarms went off. It was quite a racket with lights blinking and sirens going. After communion, everyone was ushered outside, while we waited for Boston's bravest to come over and shut off the alarms.
The rain was torrential, so we ate inside the refectory. I don't think anyone minded. It has been so rainy this summer. Other years, we have had the cookouts for the priests and the seminarians outside and the weather has been often fine.
I really want to thank Father Dan Hennessey, the director of the vocations office and Father Art Kennedy, the rector of the seminary for sponsoring this event. Everyone enjoyed themselves.
– – –
Monday we had a wonderful visit to Camp Sunset Point in Hull.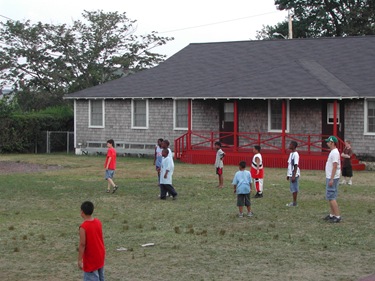 The Catholic Charities camp "for the little ones" was founded by Cardinal Cushing. Cardinal Cushing had such a great love for all children. We know how much he loved special needs children, but he was also concerned for the needs of our inner-city children and that they would have good summers.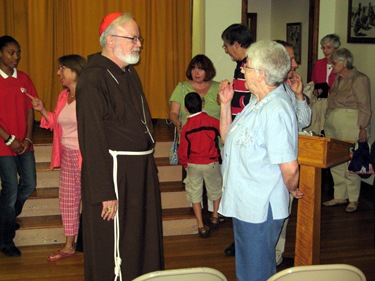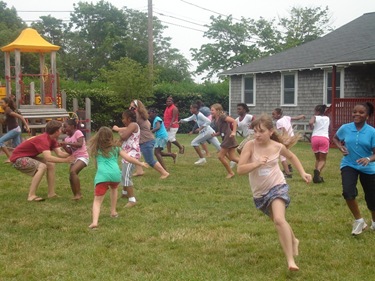 Beth Chambers is a social worker at Catholic Charities and she organized my visit and oversees the camp. Beth told me, it was amazing to me to hear it, that for many of these kids, some of them living in Dorchester, it was the first time in their lives they had ever seen the ocean.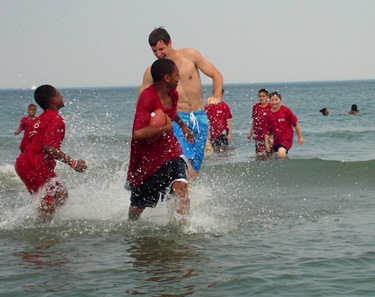 There were a number of Cape Verdean children there, as well as Hispanics and Vietnamese. Many of them did not speak English, but they had a little singing program they put together to greet me.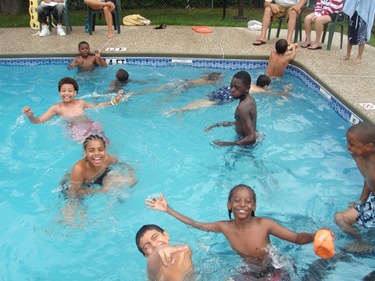 After I spoke to them, they gave me sandals on sand framed with a large "Thank you" signed by all the children.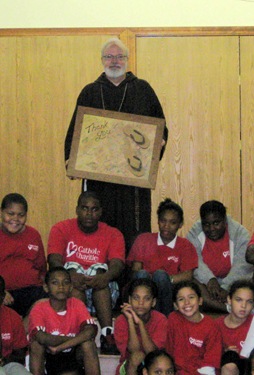 I also had a chance to thank the women from a group called Proparvulis, which for many years has raised money for the camp. The camp brings in almost 400 children during the course of the summer.
Part of this is to give the children beautiful memories of their childhoods and to give them a chance to step outside the confines of their city neighborhoods.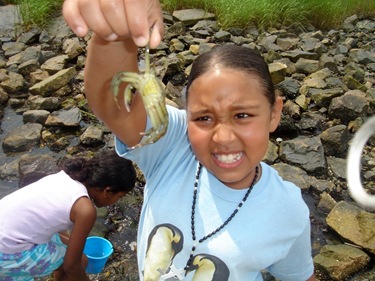 A beautiful memory in the making… I hope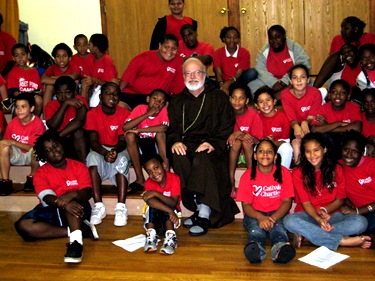 I really enjoyed spending time with all these wonderful kids
I was happy to hear that there are even some children who come back as counselors when they are older. There are also a number of Catholic college students who work there.
– – –
On Thursday I was visited by Bishop designate Herbert Bevard who is a pastor in Philadelphia and has been named bishop in the U.S. Virgin Islands, together with bishop Eliott Thomas who like myself is a former bishop of the U.S. Virgin Islands.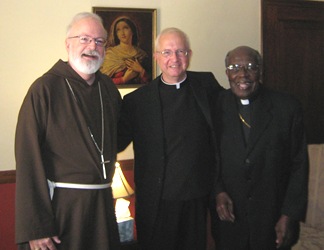 Bishop designate Herbert  Bevard, center
I was glad to have a chance to meet the new bishop and, together with Bishop Eliott, to give him our impressions and share with him some of our experiences of being bishops there.
I was a bishop in the Virgin Islands for nine years and it was an extraordinary opportunity to serve in a wonderful Catholic community in the West Indies. We had many blessings and many challenges and I hope that our thoughts will be able to give encouragement to the new bishop as he prepares for his ordination Sept. 3. Bishop Eliott and I will go down to Charlotte Amalie for the ordination.
Until next week,
In Christ,
Cardinal Seán.