This week, I've asked Bishop John Dooher, our South Regional Bishop, to write on our important bicentennial faith formation initiative: ARISE Together in Christ.
However, before I share Bishop Dooher's reflection with you, I would like to make note of one event.
As many of you may know, the long awaited move of our central administrative offices has finally arrived.
Last week, in preparation for the move and as a way of saying goodbye to Brighton, a place that has been so important to many over the years, we have celebrated a closing Mass at St. John's Seminary. The cross from the Brighton chapel was taken to the Pastoral Center's temporary chapel, which we are using until the permanent chapel is completed.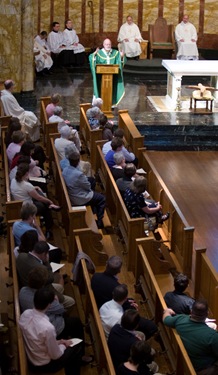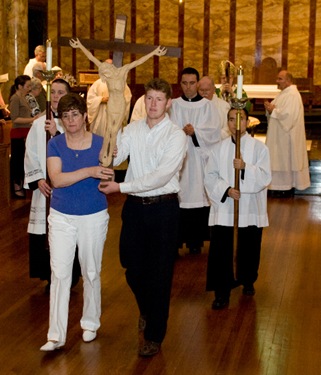 Today was the first day that most of our employees reported to the new Pastoral Center in Braintree for orientation, training and unpacking. Our plan is to have all our offices up and running by Monday.
Our Vicar General, Father Richard Erikson, celebrated daily Mass and many of the staff were present.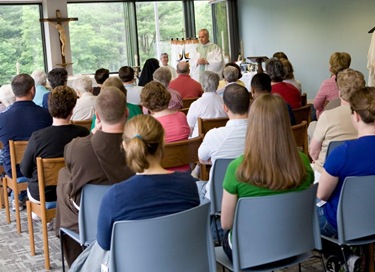 Afterwards, I added a few word of welcome and then spent some time chatting with everyone in our new dining facility, Elena's Cafe.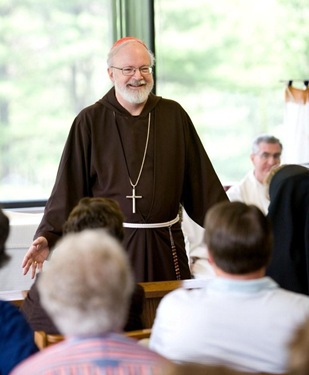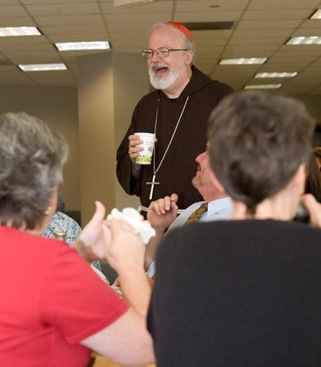 We are, of course, very grateful to Tom Flatley whose generosity and love for the Church made it possible for us to have this wonderful new venue.
The new Pastoral Center will allow us to bring together all of our offices — the education office, the tribunal, the Propagation of the Faith and all the other administrative offices in a wonderful new facility that has many meeting rooms and classrooms, and plenty of parking.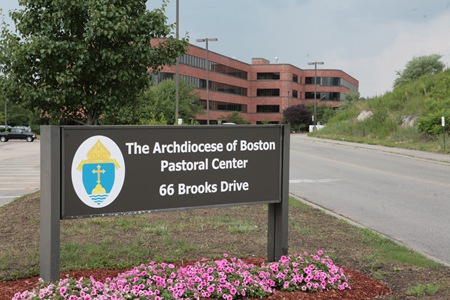 The move is certainly a monumental task and we are very grateful for the work of Kevin Kiley and so many others who have been involved in the logistics of the move.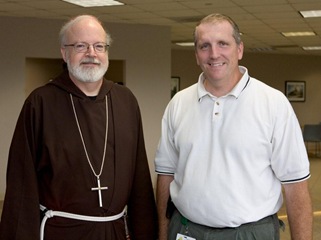 Kevin Kiley
Moving the entire operation of this archdiocese is a rather daunting task, but they have taken to it with great energy.
It is my hope that the new Pastoral Center will enhance our ability to serve the parishes and the people of the archdiocese with greater efficiency. It will also allow the different offices of the archdiocese to work in closer collaboration with their focus on the priorities of our mission: to spread the faith, to promote family life, and the gospel of life. In a word, to serve our parishes.
With that, I give you Bishop Dooher:
– – –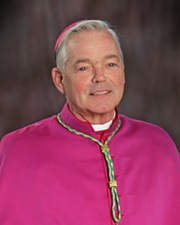 These are special days for the Church in Boston. This past April 8th marked the two hundredth anniversary of the founding of the diocese of Boston by Pope Pius VII. Cardinal Seán has called us to a year of looking back in thanksgiving and looking forward with renewed faith, hope and love as we move through the "Arise Together in Christ" Program. For the greater part of a year we have been coming together to form a renewed community of laity and priesthood which will reach out to the alienated Catholic, and to evangelize ourselves and our communities.
"Arise in Christ" is three-year parish-centered process of spiritual renewal and evangelization that enables us to deepen our faith, develop a closer relationship with Christ, to grow as a faith community that reaches out in service.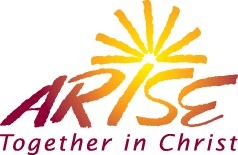 There is a natural connection between celebrating our history and entering into a time of spiritual renewal. One looks to the past, recognizing what courage, faith and determination was required to sink the roots of the Church so deeply in this new world. The other tries to reinvigorate that same faith, courage and determination to continue the mission of the Church in our time with all the complexities and challenges that make up our culture today. Our present and future is rooted in our history and the great legacy of faith which empowers us still. Yet I think many recognize that there is a need or hunger in us as individuals, parishes and as an archdiocese for that something more that only comes with deeper faith, hope, love and prayer. We need to arise, to come alive in Christ; to a new sense of discipleship, of being called to by God, empowered by the Spirit. "Arise in Christ" is a spiritual renewal prepared particularly for our Archdiocese.
Early in the development stages Cardinal Seán appointed Mrs. MaryAnn McLaughlin of the Office for Worship and Spiritual Life as director of the Arise effort and me as the Episcopal Liaison.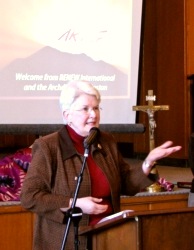 MaryAnn leads and ARISE training session
MaryAnn is well known and trusted by laity, religious and priests for her work in parish Missions, Retreats and Spiritual Direction. I was so very pleased that she would accept this responsibility. Also, I have been so impressed with the staff of Renew International who has worked with such dedication in preparing this program. They have listened to our needs, our hopes and dreams for renewal. They have directed listening sessions, Internet surveys, presented informational sessions and with their direction we have launched the program with training for those who will implement "Arise in Christ" in the local parish.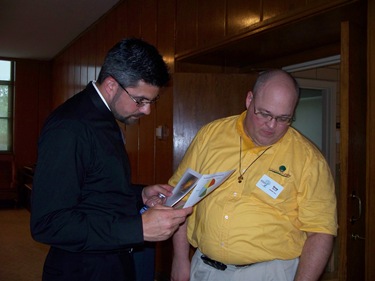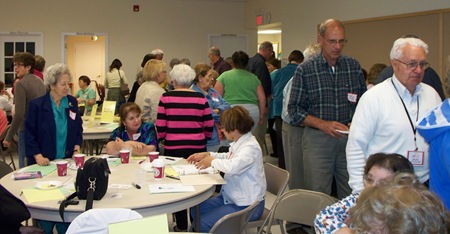 There have been workshops held in the regions of the archdiocese for reaching out to parishioners, for training of Liturgy teams, evangelization strategies, everything needed to assist the parish teams. Between 1,400 and 1,600 lay people have attended these workshops. This alone is a great testimony to the hunger and dedication of our laity.
There is great confidence knowing that the Renew Team will be with us in every step of this journey.
I invite the readers of this blog to reflect on our present day spiritual needs in the context of one small but very important parts of our history. Those most keenly aware of the history of the Church in America tell us that there were two founding's of the Church in New England. The first founding was in the missionary work of French priests ministering to French settlers from Canada and especially to Native Americans. This was a challenging time! Catholics and particularly priests were looked upon with great suspicion. On June 17, 1700 a law was passes by the Massachusetts house that stated that after September 10th of that same year "….no priest could be legally present as a priest in Massachusetts territory". The punishment was perpetual imprisonment and if escaped and recaptured, death. (The History of the Archdiocese of Boston by Lord, Sexton and Harrington, Sheed and Ward, 1944.) But the work of evangelization continued and the presence of Catholics grew.
Some 92 years later a new seed fell on the good ground of New England in the person of Rev. Francis Anthony Matignon who would labor with great zeal until his death in 1818.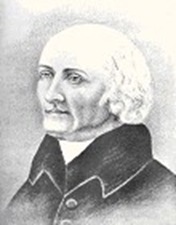 Father Matignon
Father Matignon, the first diocesan priest of New England, was 39 years old. He was a man of great holiness and humility. He was a zealous evangelizer, a healer, community builder, one who was able to dispel the prejudice that had marked much of the earlier history of New England.
Father Matignon had been a student at the Sorbonne and received a Doctorate in Sacred Scripture. He taught at the prestigious theological college at Navarre where he was confessor to students of that institution and students from other schools. One of the latter was a young man by the name of John Cheverus, later his coworker and first bishop of the Diocese of Boston. This was a time great upheaval in France. The French Revolutionary Government required a particular oath allegiance from clergy.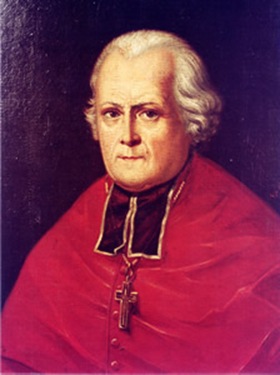 Bishop Cheverus
Theological schools were closed and like many others, Father Matignon for reasons of conscience fled his native land. A few years later he would challenge the young Father Cheverus to join him in evangelizing this new world whose Catholic population was slowly but steadily growing. Together these two dedicated priests covered all of New England. By their holy example, they softened the anti-Catholicism of many and strengthened the faith life of the growing immigrant Catholic communities.
Father Matignon died on September 19, 1818 on the 40th anniversary of his ordination and was first buried in the Old Granary Burial Ground in Boston. Soon after his remains were transferred to the newly acquired plot which became St. Augustine Cemetery in South Boston. The white marble slab is now in the wall of the cemetery chapel. There we read a few lines of a lengthy newspaper article written by the Protestant editor:
"Far from the sepulcher of his fathers, rests the ashes of the good and great Doctor Matignon; but his grave is not as among strangers for it was watered by the tears of an affectionate flock, and his memory is cherished by all who value learning, honour genius or love devotion"
As a young priest stationed at St. Augustine parish, I first read these words in 1974 and put them to memory. In some way through our efforts of renewal, which is the "Arise in Christ" Program, we continue to cherish the memory of all those who have gone before us in building up the Body of Christ, which is the Archdiocese. They may be our parents, friends, grandparents, those faithful family members and parishioners, religious and priests who brought us to Christ. We cherish them all as we renew our Church.
All in the Archdiocese are invited to come together as a renewed community of laity and clergy, to welcome back those who may have distanced themselves from the Church and to spread the good new of Jesus Christ by our daily lives. This is an opportunity for us renew our faith lives, to renew and energize our parishes together.
Hundreds of parishioners across the archdiocese have been meeting to discuss the program, to make suggestions for its content. At this time more that half of the parishes in the archdiocese have been actively working together in the training sessions for reaching out, liturgy training and leadership training all across the archdiocese.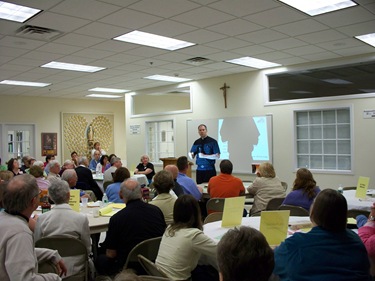 What do I hope for in this process? For myself, for our parishes, for our people; I hope for a greater sense of being called to remember and continue the mission of Jesus Christ as he proclaimed it in Luke's Gospel. Standing in the synagogue of his home town of Nazareth and reading from the from the scroll of Isaiah; Jesus proclaimed his mission: to bring glad tidings to the poor, liberty to captives, recovery to the blind, freedom for the oppressed, to proclaim a time acceptable to the Lord. The mission of Jesus is the mission of the Church, is the mission of all who are baptized in his name.
It is a call, the call to holiness, to be lived out in all sorts of ways: married and single, parents and children, neighbors, co-workers, parishioners, citizens as individuals and as communities. Sometimes when we come face to face with the stark reality of what the call from God entails we might want to run away. Sometimes my first thoughts are:
What?…… Who? …….Who, me? ……Why?…….Why me?
There is a painting by the late sixteenth century painter, Caravaggio which hangs in the Church of St. Louis de France in Rome.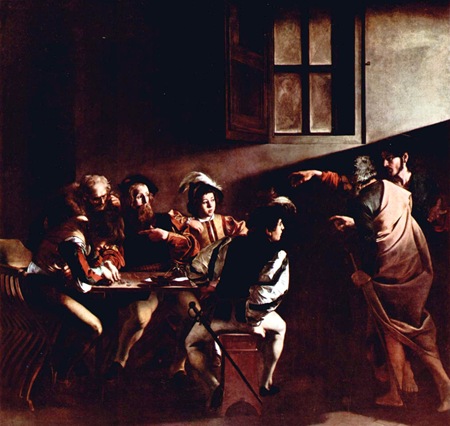 The painting entitled "The Call of Matthew" depicts Matthew the tax collector, dressed in the style of Caravaggio's time, leaning over the counting house table. Beside him is a figure also leaning over the table with one hand reaching towards the many coins waiting to be counted. Among other characters is a teenager who is dressed in the finest clothing of closing days of the sixteenth century, looking very self satisfied and perhaps a bit bored. At the door standing in the garments of first century Judea is Jesus and behind him Peter. Jesus is pointing at Matthew with is finger like that of the Creator reaching to Adam in the Sistine Chapel ceiling. Looking back at Matthew you are aware that, while he is looking a Jesus standing in the doorway, he has one hand protecting the coins from the figure reaching towards the table, the other points to himself. There is an expression on Matthew's face expressing disbelief that can only be understood as: "Who, me?"
My hope is that as Matthew left all to follow Christ, that we may hear the call in this time of remembering and ARISE in Christ.