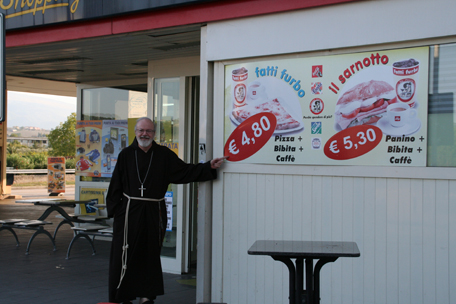 Our food stop from last night's long drive. "fatti furbo" means great deal…pizza, warm soda and a cafe.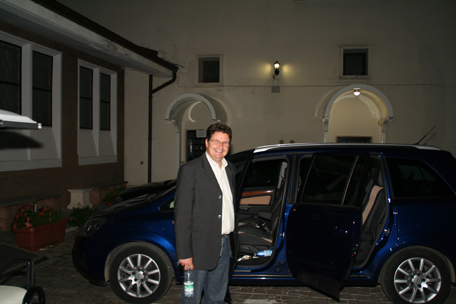 Our dependable driver Antonio!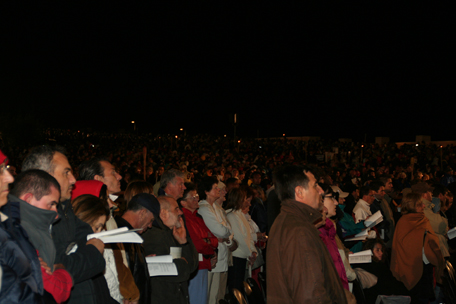 It was an impressive gathering of the faithful for the night services.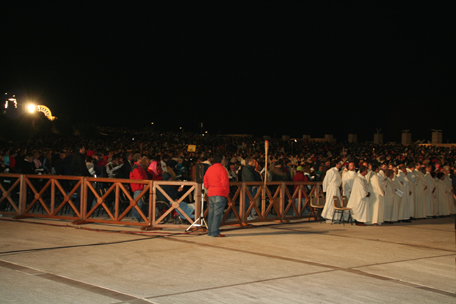 Thousands of Padre Pio Pilgrims as far as the eye could see.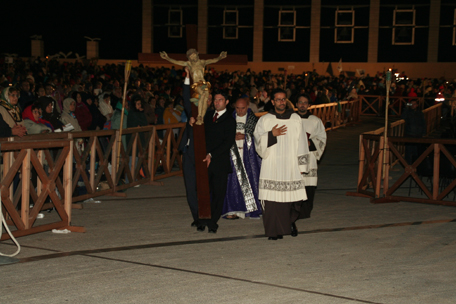 Cross-bearer at the conclusion of the penance service.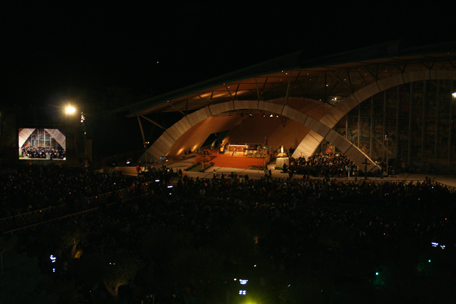 The night services – view from my room.